Sightseeing Taxi/Tour Bus
Sightseeing taxi
If you would like to enjoy sightseeing at a pace that is comfortable for you, a "sightseeing taxi" is recommended.
You can charter the taxi to go around the sightseeing course at your request.
The taxi drivers know much about regular sightseeing spots.
The drivers also offer you unique information they have acquired.
The taxi drivers take you to delicious gourmet restaurants popular among the local residents, in addition to great secret spots.
Sightseeing taxi companies
Inawashiro Taxi
Bandai Kanko Taxi
Sightseeing Tour Bus: Morinokuma-san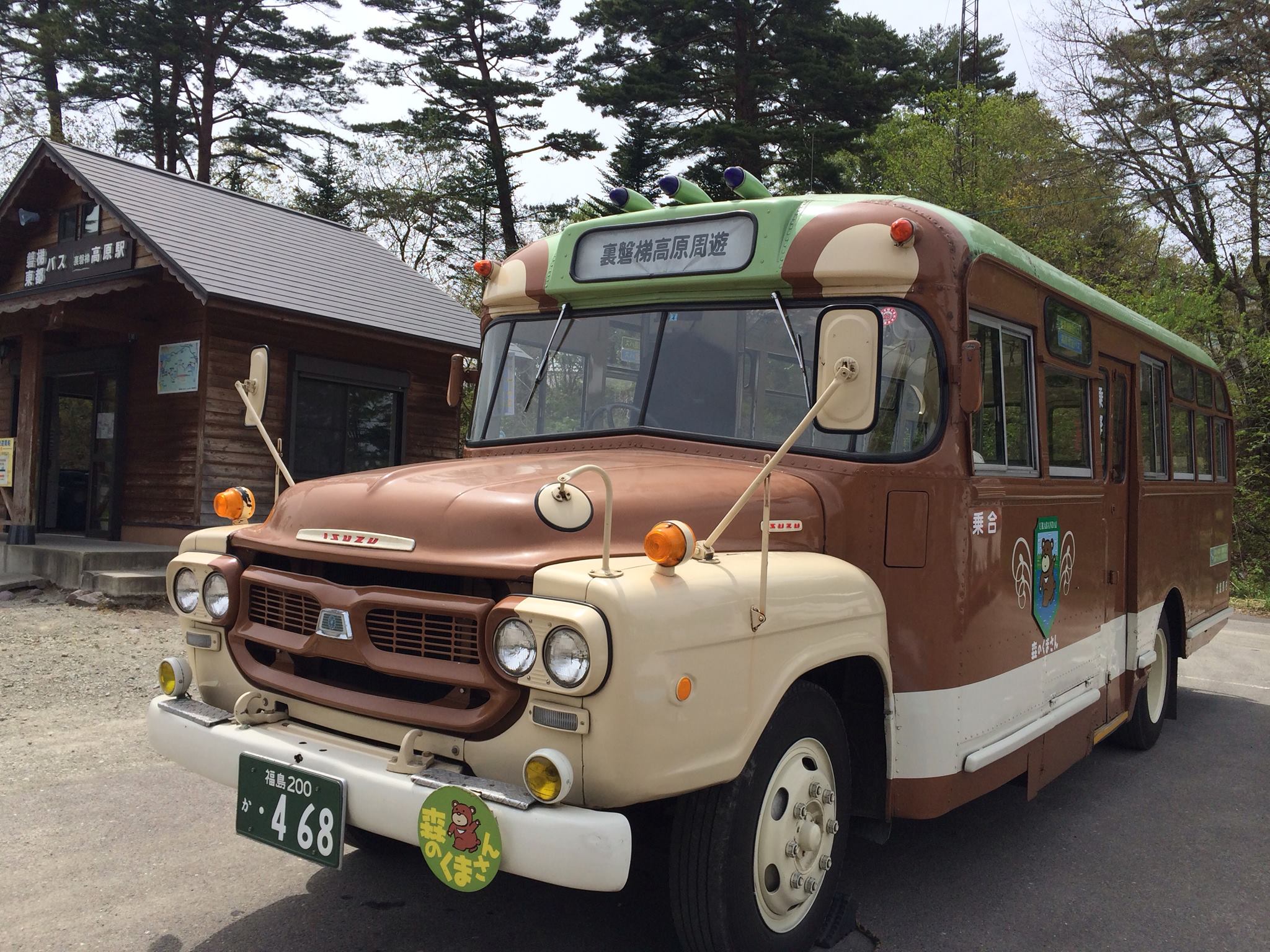 It is fun to ride a retro-looking tour bus running slowly.
The bus leisurely goes around Lake Hibara, starting from and arriving at Urabandai Kogen Station bus stop.
This bus uses recycled cooking oil collected from households and pensions as its fuel.
Cute and retro-looking "Morinokuma-san (a bear in the woods)" is an ecofriendly bus representing Urabandai, an ecotourism promotion area.
Round tour course for the highland is also provided.