Aizu mountain salt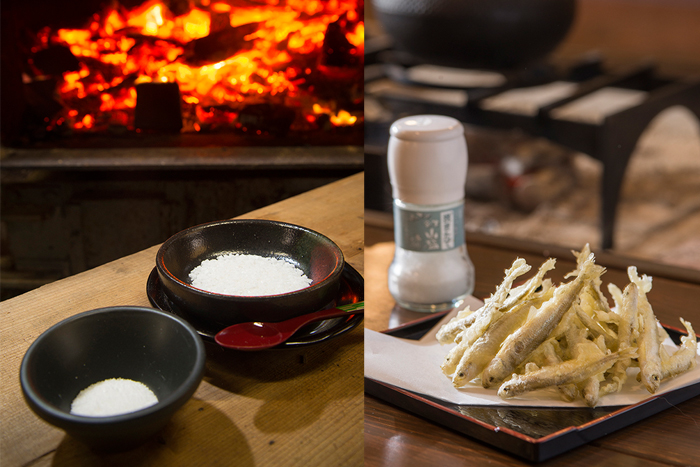 Salt is usually made from seawater. In Urabandai located inland, salt was made from hot spring water of Oshio Urabandai Onsen by boiling it down.
The salt content of a chloride spring gushing from the legendary well, which is said to have been opened by Kobo-Daishi, is 1%.
Since its salt concentration is lower than that of seawater, it takes several days to boil it down for condensation. Salt processing is time-consuming work here.
Traditional salt production ceased once. However, the legendary salt has come back thanks to endeavor of volunteers in the village.
It is very hard to visibly check calcium and other impurities and remove them with tweezers.
Aizu mountain salt, which contains a variety of minerals without impurities, is not bitter but mild. Its sweet saltiness goes great with a wide variety of dishes.
Its annual production amount is approximately two tons. The process requiring time and effort results in small-volume production.
It is more expensive than general seawater salt due to its scarcity, but this mountain salt is famous as a souvenir for its mild taste.
Dealer
Seven-Eleven Urabandai Store
Aizu mountain salt ramen noodles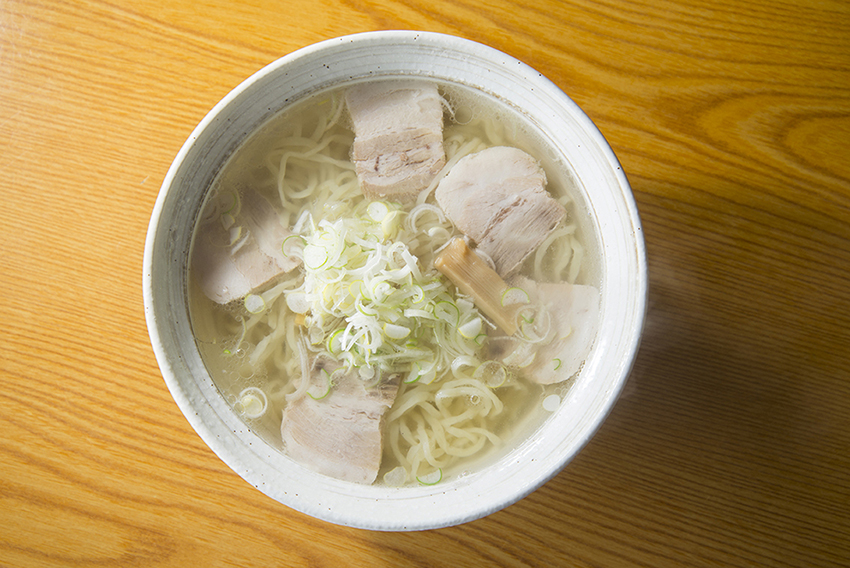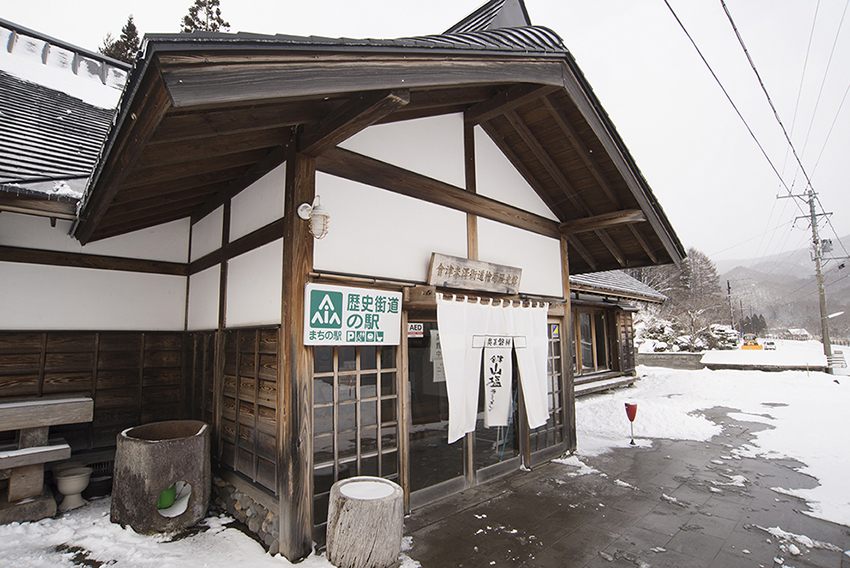 Clear soup sparkling in the sunlight has a rich taste with a clean finish, so you cannot but eat all of it.
Dealer
Aizu mountain salt baumkuchen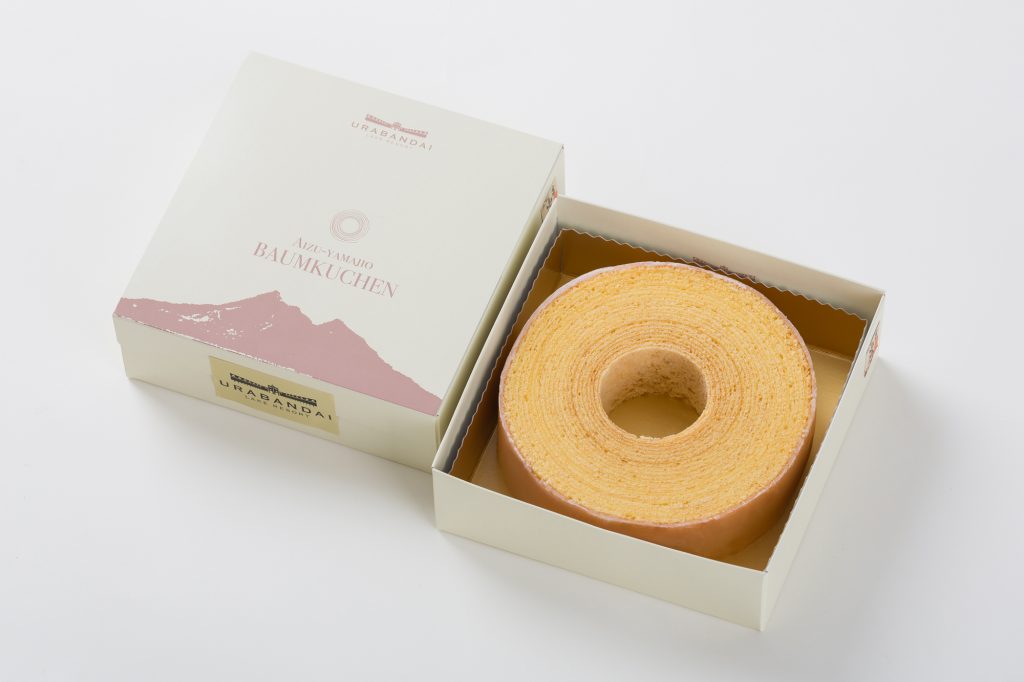 Baumkuchen using "Aizu mountain salt" was born in collaboration with "Kannoya," long-established traditional confectionery store.
The salt was evenly kneaded into dough, and the surface of baumkuchen is coated with sugar.
When you put a piece of baumkuchen into your mouth, sugar coating melts away first, and then layers of dough fall apart with mild sweetness and slight saltiness simultaneously spreading in your mouth.
It is modestly sweet and the dough is soft.
It is so delicious that you can eat the whole of it by yourself.
Individually packaged pieces are also available for a souvenir.
Dealer
Salt chocolate cake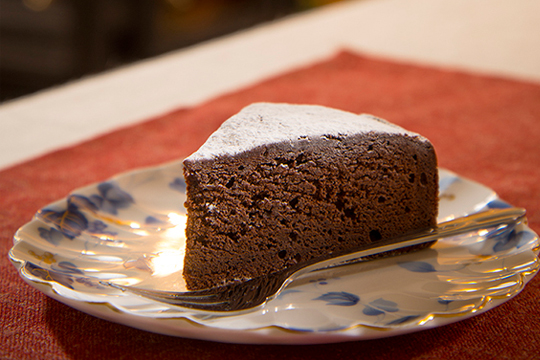 This salt chocolate cake uses a great deal of chocolate. Sweet chocolate is spiced up with salt, so you can eat a few pieces of this modestly sweet cake.
Hiro-no-Okashiyasan also recommends "sesame salt bars," baked with sesame in the shape of bar.
You can also enjoy a café menu such as special chicken curry & rice, hot laranja sandwich, seasonal sweets, and affogato.
*Café menu is available only at Lake Wood Café.
Dealer
Hanayome sasage (scarlet runner bean)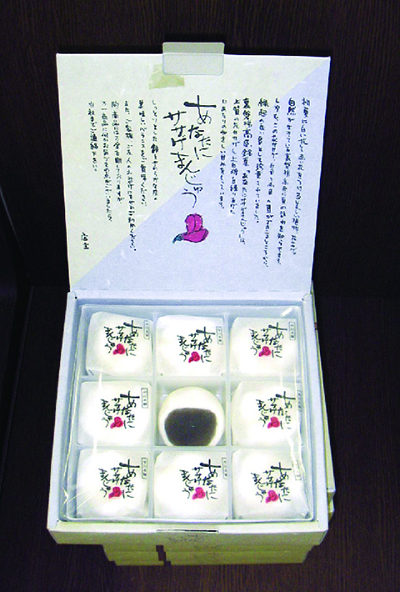 The plant has been producing since olden days. Its red-and-white beans have been loved by local residents as beans of good fortune.
It is also called the multiflora bean. The plant is usually grown in the highland over 800 m above sea level.
Dealer
Water shield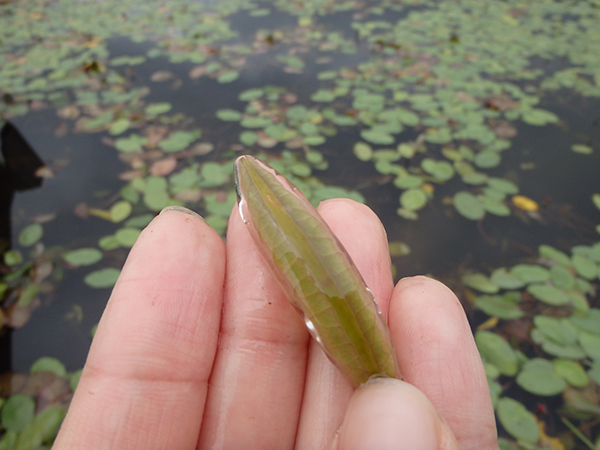 The water shield is a luxury ingredient, which slips down together with its mucilage when you eat it.
It is a water plant floating on the pond or marsh, of which green shoots are edible.
The water shield of Urabandai has quality mucilage.
Harvest of the water shield is a feature of summer in Urabandai. It is sold in bottles as a souvenir.
In its high season, you can experience "harvest of the water shield."
Dealer
Delicious highland vegetables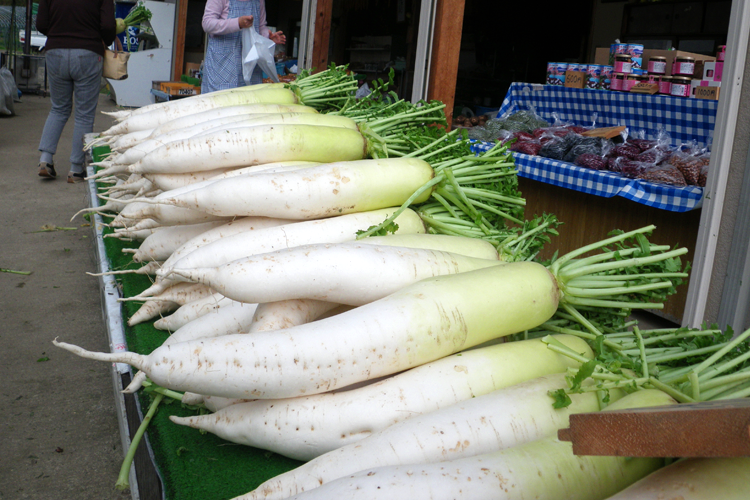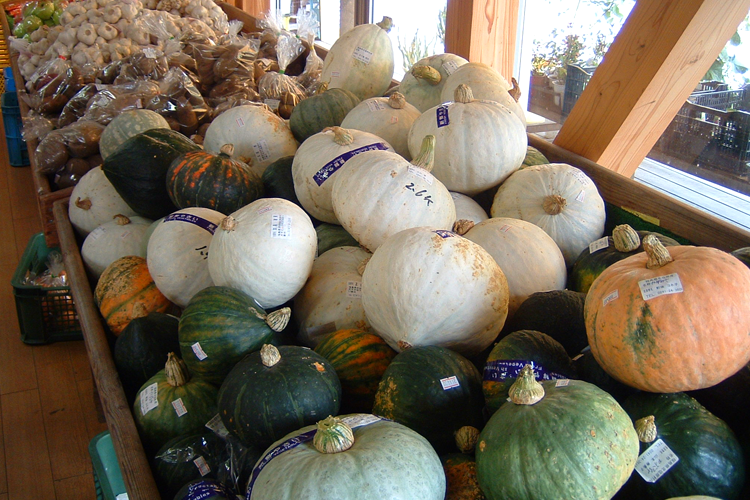 In the Wasezawa area located on the north side of Lake Hibara, Wasezawa highland Japanese radish, corn, pumpkin and highland lettuce are grown.
Particularly, corn named Gold Rush is so sweet that you can eat it raw while being fresh due to its high sugar content of approximately 20%. (The sugar degree changes depending on climate or any other factor.)
In the harvest season, lots of direct sales depots of highland vegetable open in the Wasezawa area, attracting visitors from neighboring prefectures.
Herbs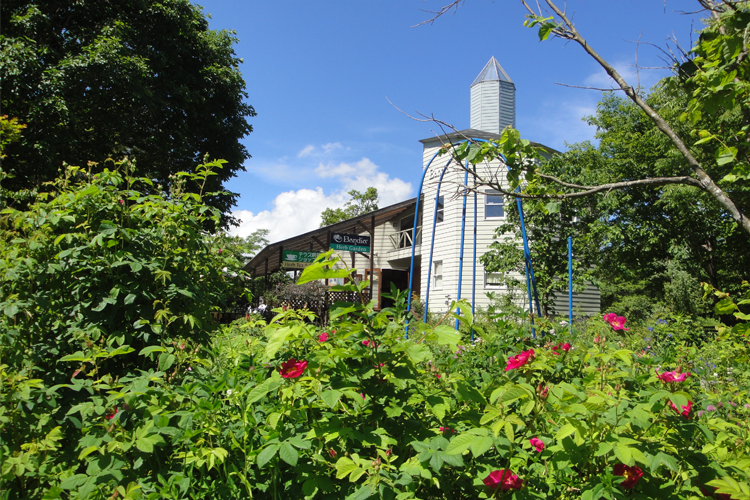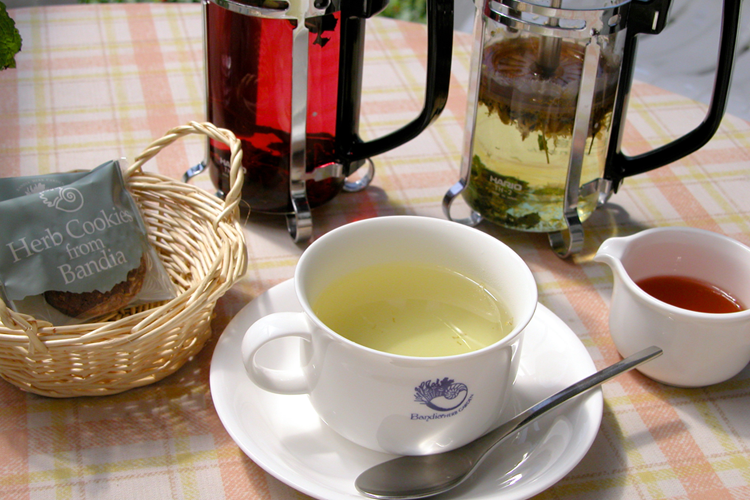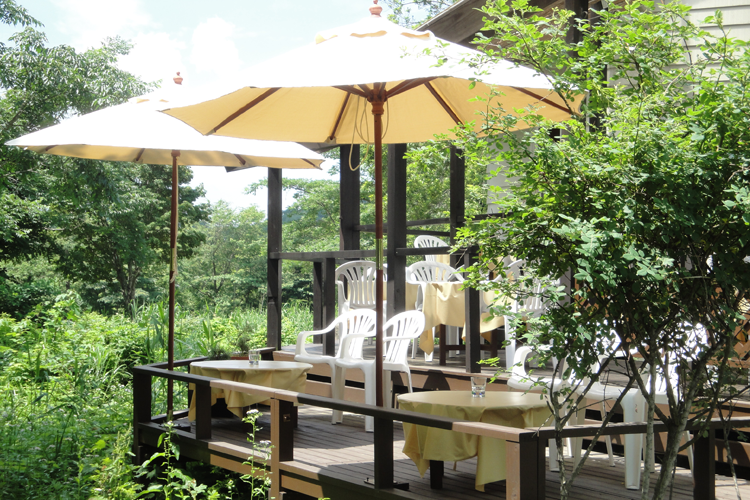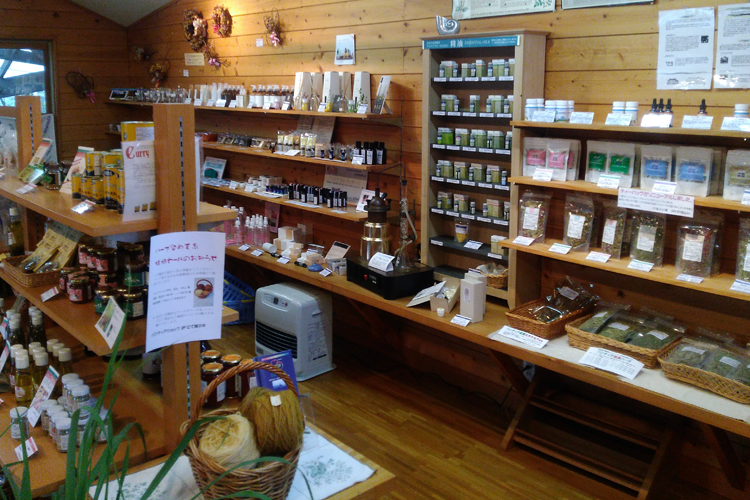 Herb Space Bandia, is an herb garden near Lake Sohara, where a wide variety of herbs are grown.
They sell herb tea, essential oil, massage oil, soap, handmade cosmetic kits using herbs, and other products here.
In the green season, you can enjoy a sandwich using oven-fresh bread and herb sausages in the terrace.
Dealer