Hiking in the snow forest to see the landscapes that you can only see in this season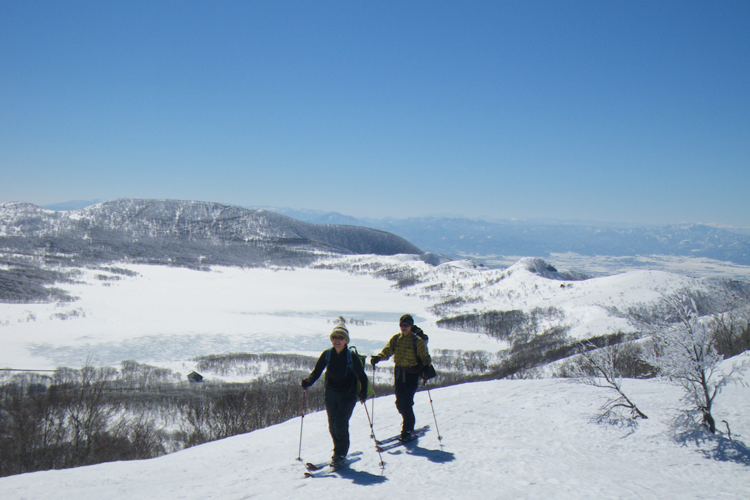 There are so many things to discover … the frozen lakes and ponds in winter, pretty little sprouts of trees, and animal footprints running around the snow fields.
When you ski gently through the forest, you can enjoy the beautiful scenery that this season offers.
As the heel raises from the skis, it is very easy to walk in them, but the attached edge makes it possible to ski down slopes too.
Recommended tour guide party
They are a school with more than 15 guides who have extensive knowledge of Urabandai. Extensive support from nature observation to outdoor sports.
Tel. 0241-23-9018