Retro Sightseeing Bus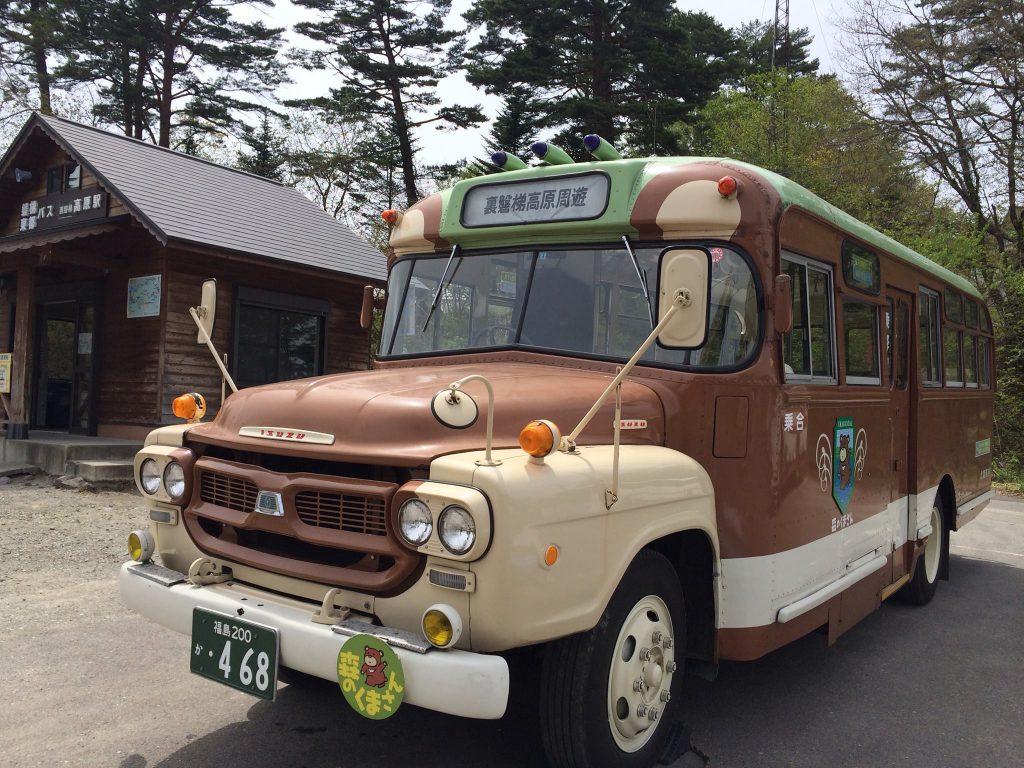 This sightseeing bus departs from the "Urabandai Kogen Eki" bus stop and takes a leisurely lap around Lake Hibara.
This bus runs on recycled tempura oil which has been collected from houses and accommodations. Morino Kumasan Bus not only has a cute, retro style, but it's also a symbol of the promotion of ecotourism in Urabandai. This bus does not generate carbon monoxide and has efficient fuel consumption. It reduces the amount of carbon dioxide emitted (which contributes to global warming), thus, it is an environmentally friendly bus.
Inquiries
Bandai Toto Bus
Tel. 0242-72-0511