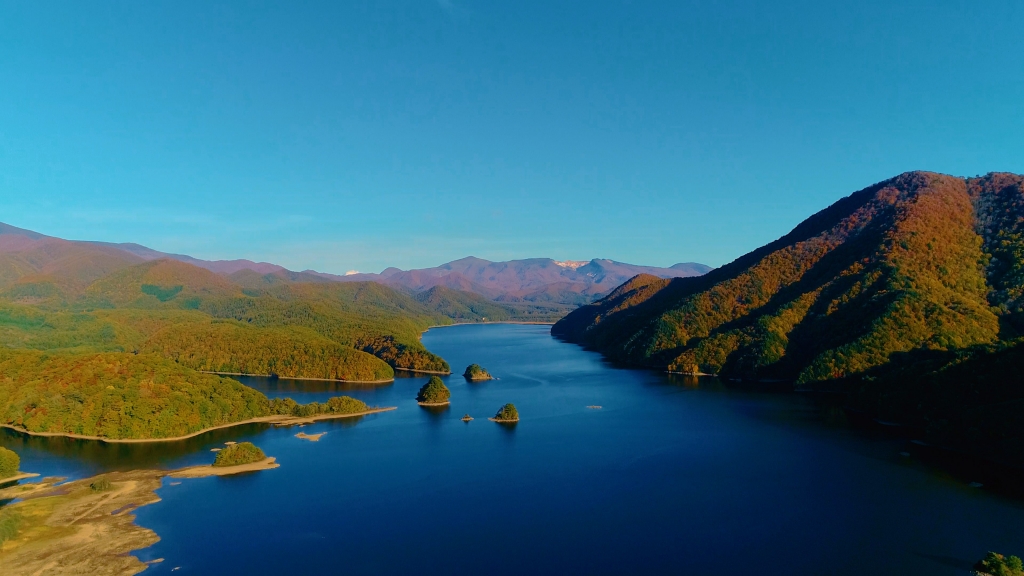 *The Akimoto – Nakatsugawa Valley walking trail is closed to traffic (as there is a danger of cliff collapse).

Lake Akimoto is second in size to Hibara Lake in Urabandai. There are many places of interest around the lake.
The observation deck of the western entrance is favoured by photographers as a very beautiful point during sunrise. Since the sun rises from the opposite side, the world looks like an ink painting spreading from the scattered island shadows.
In the east and the west the landscape differs, and there are many untouched natural areas in Urabandai.
On the northern side of the lake is a narrow, unpaved road along the shore of the lake. A new perspective appears with every bend of the road.
Because of the unpaved road, there are few cars and people. If you stop periodically by the lakeside, you'll see a magnificent, untouched landscape.
The view from the Bandai Azuma Lake Line is also superb.
Here are other sightseeing spots.