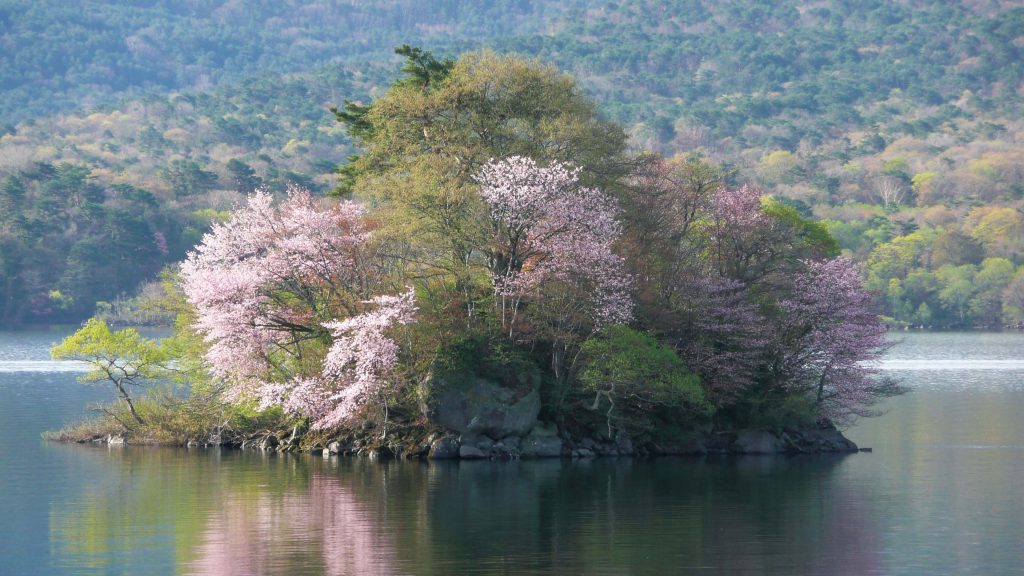 A small island floating on (located in the middle of) Lake Hibara. It is a isolated island of splendid cherry blossoms. It is a beautiful island that shows us various colors by the four seasons.
Because the wild cherry blossoms blooms beautifully, it is known as Sakurajima, but it is not an official name but anonymous.
The great view of Sakurajima and Mt. Bandai on the back from 'Bandai Hibara Kohan Hotel' is magnificent, but in the case of photography, please visit the hotel after the hotel guests check out time 10am not to make the guests inconvenience.
You can see it well from nearby national road. Also, the Bandai sightseeing boat sails nearby the island so you can see it soon. The autumn leaves season is also beautiful.
■Best time to see: Early to mid May
Other sightseeing spots are here