A facility where you can learn about the lives of the ancestors in Hibara.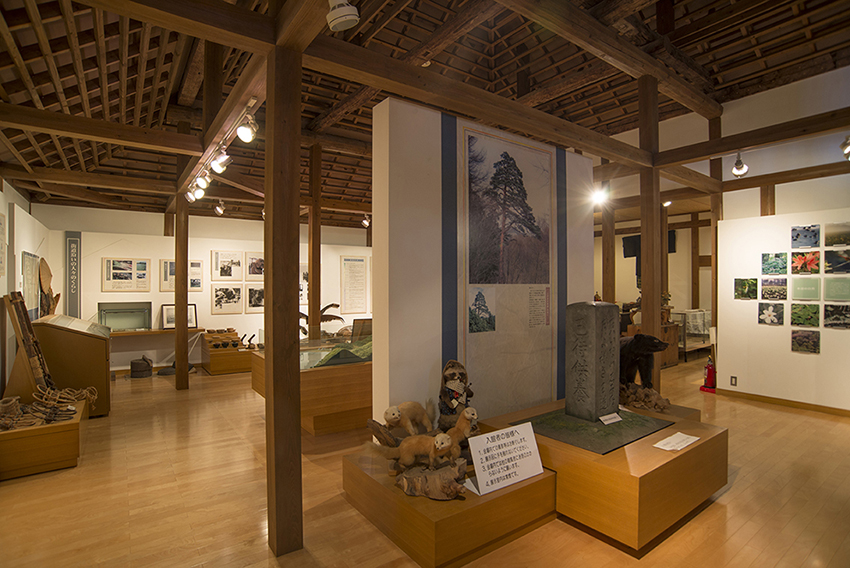 The historic museum was originally set up in the Edo period. The police station which was rebuilt after the Mount Bandai eruption in 1888 has recently moved, and so the building was renovated to house the historic museum. Its purpose is to introduce the role of the Aizu Yonezawa Road and the lives of the people.
The building, formerly housing the Hibara police station, has been renovated and is now used as a museum and a restaurant where you can eat 'mountain salt' ramen.
Inside the hall (museum), there is an exhibition that has been opened together with materials (including documents) and old photographs on the outline of the former Yonezawa road, woodsmiths, mines, ritual, etc. Also, there is a diorama of Hibara residences that were submerged in Lake Hibara and ceramics excavated from the bottom of the lake so that visitors can remember the lives of the people who lived here long ago.
[About Aizu -Yonezawa Kaido main road]
During the Warring States period, it was an important road connecting Kurokawa (present day Aizu-Wakamatsu) and Yonezawa. In Aizu, the road is called the Yonezawa Road and conversely, in Yonezawa it is called the Aizu Road. It was counted as one of the five main roads of the Edo period, and was called "Yonezawa Kaido" or "Aizu Kaido".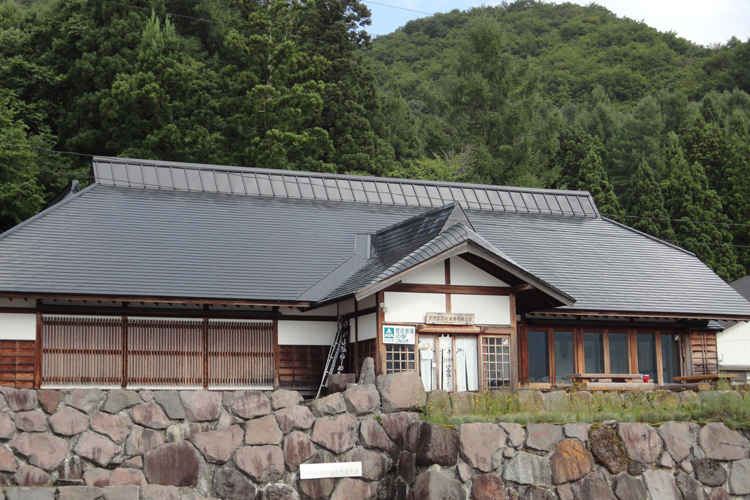 Opening hours
9 am – 5 pm (From November to March it closes at 4pm)
Closed day
Closed every Tuesday
入館料(歴史資料館のみ)
100円
Access
■公共交通機関の場合
北塩原村コミュニティバス「桧原歴史館前」下車。
⇒時刻表はこちら
For more information (inquiries)
Aizu -Yonezasa Kaido Main Road, Hibara Historical Museum
Tel. 0241-34-2200