五色沼入口観光プラザ(裏磐梯観光協会事務所)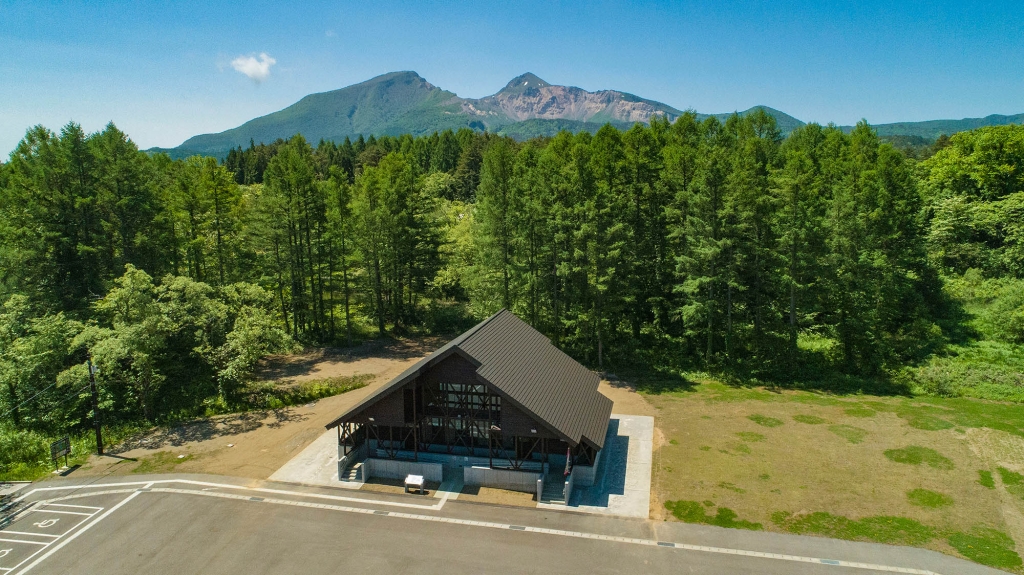 施設案内
裏磐梯の観光案内、季節を楽しめるアクティビティの紹介、宿泊施設や飲食店のご案内を行っています。
五色沼散策の拠点としてもお使いください。
Opening hours
夏季(例年3月~12月中旬)9:00~17:00
冬季(例年12月下旬~2月)9:00~16:30
Closed days
This centre is open year-round.
There is a parking lot and toilet facilities.
They are free of charge.
Facility service
飲料自動販売機
You can obtain sightseeing brochures, sightseeing information, and accommodation information.
Access
■公共交通機関の場合:磐梯東都バス「五色沼入口」下車 徒歩2~3分
⇒時刻表はこちら
北塩原村合同庁舎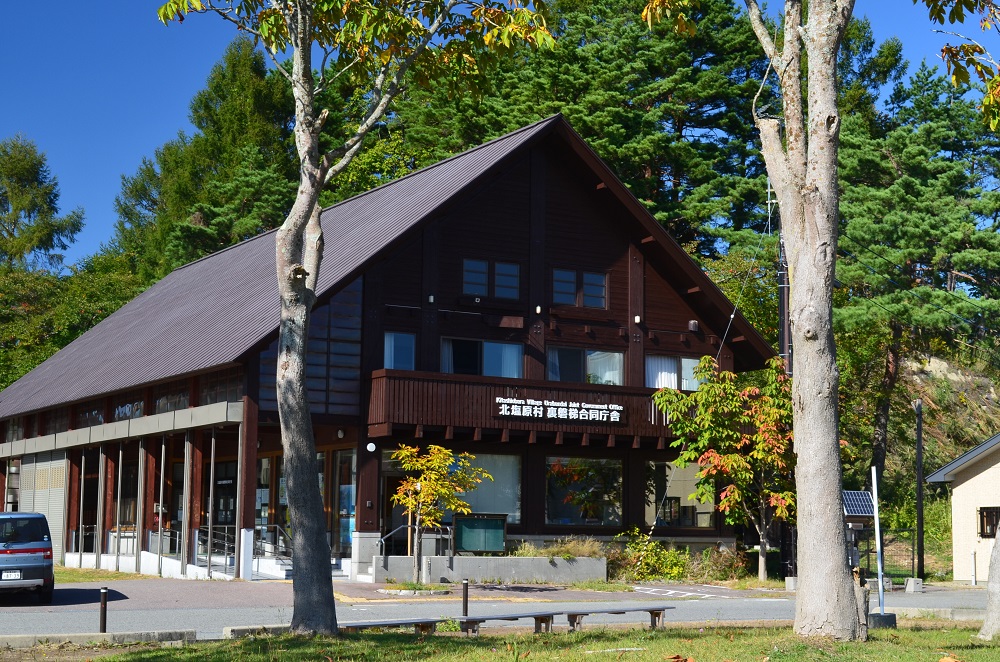 開館時間
9:00~17:00
休館日
土曜日・日曜日・祭日
駐車場・トイレ
無料
施設サービス
観光パンフレット設置・観光案内・役場業務
お問い合わせ
北塩原村商工観光課(合同庁舎)
TEL:0241-32-2511
Urabandai Visitor Centre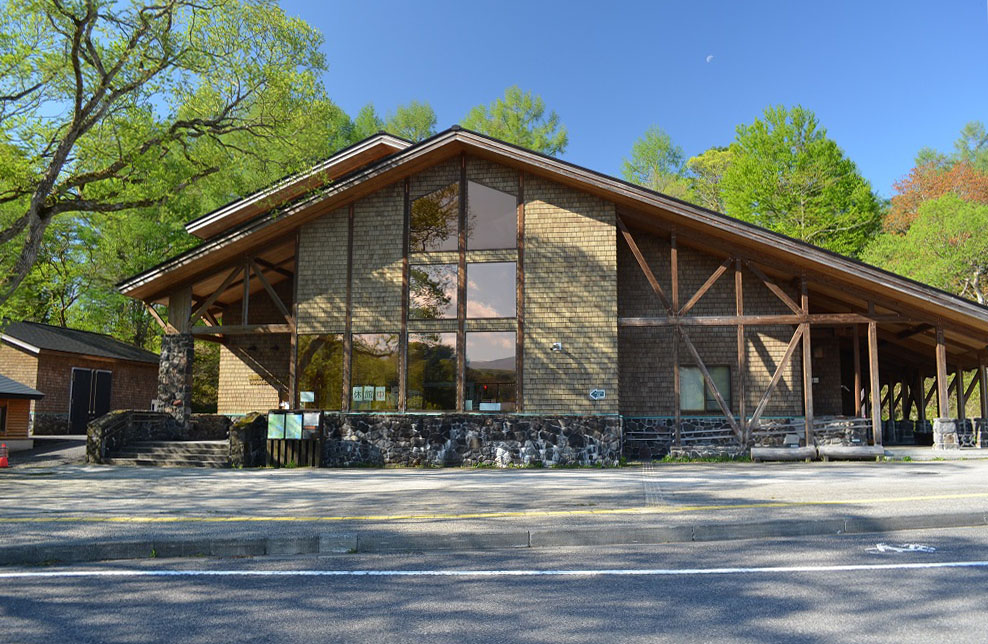 施設案内
■Information corner
The staff will provide guidance and answer any questions you may have about the trekking trails, seasonal plants and animals, etc.
■Trekking Trail Information Corner
This corner provides information about nature which the staff have collected during their walks along the 23 of trekking trails of Urabandai.
■Urabandai Through the Ages
The formation of Urabandai's topography and the resulting changes in flora and fauna. In this diorama, you can compare the situation before and after the Bandai eruption in 1888.
⇒Click here for event information
Opening hours
Summer season:9 am – 5 pm (1 April to 31 November)
Winter season:9 am – 4 pm (1 December to 31 March)
Closed days
Closed on Tuesdays (except when the Tuesday is a national holiday, in which case it will close on the next day [Wednesday])
The centre is not closed during Golden Week and school summer holidays (middle of July to 31 August)
Parking and public toilets are available
無料
Facility services
コインロッカー:200円(開館時間内のみ利用可、日をまたいでの利用は不可)
観光パンフレット設置・観光案内
※Wheelchair rental is available free of charge
Access
Inquiries
Urabandai Visitor Centre
Tel. 0241-32-2850
Urabandai Sight Station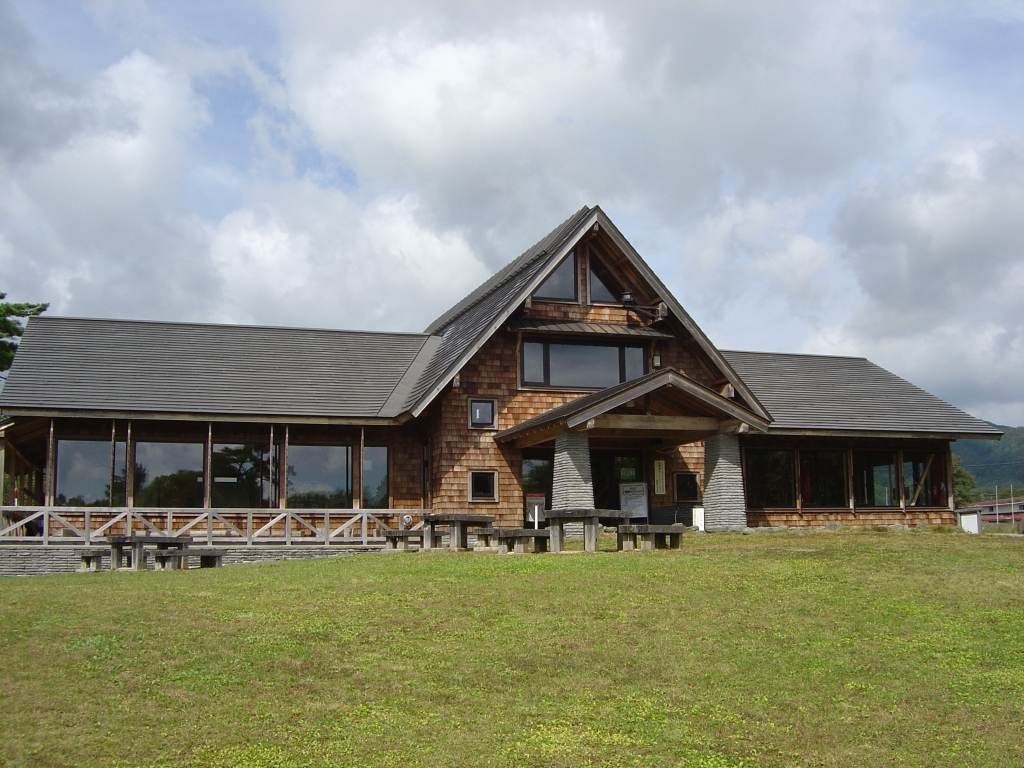 This facility is for trekking information guidance and for use as a rest stop.
It is close to the Rengenuma Pond and Nakasenuma Ponds trail and in front of the station is a great place to take photos of the magnificent view of Mount Bandai.
Please feel free to use the tables and benches in the garden or inside the building for lunch or just a rest.
売店、喫茶、自動販売機、写真展示室がございます。
※Snowshoe rental is available in winter
A request to visitors
Bring take your garbage with you. Please do not leave it at the facility.
Because Urabandai is part of a national park, fires are not permitted. The only exception is in designated camp grounds.
Pets are not permitted in Urabandai Sight Station. However, guide dogs and service dogs are permitted.
Please refrain from painting or drawing pictures with crayon in Urabandai Sight Station.
Regarding the use of the toilets
Please make a donation when you use the toilet. Suggested donation: ¥100.
Donations are used for the following purposes:
Maintenance of station and the toilet sewage disposal;
Maintenance of the trails, such as cleaning, cutting the grass, and the removal of the fallen or damaged trees; and reparing.
Conserving nature in the national park (clean-up movements, nature conservation movements)
Opening hours
9 am – 5 pm (April to October)
9 am – 4 pm (November to March)
Closed days
Closed on Wednesday (except when the Wednesday is a national holiday, in which case it will close on the next day [Thursday].) The centre does not close during the summer school holidays and in October.
Closed over the new year period (29 December to 3 January)
駐車場・トイレ
駐車場:無料
トイレ:有料(チップ制)
Access
■公共交通機関の場合:北塩原村コミュニティバス「サイトステーション前」下車
⇒詳細・時刻表はこちら
Inquiries
Urabandai Sight Station
Tel. 0241-32-2411
裏磐梯物産館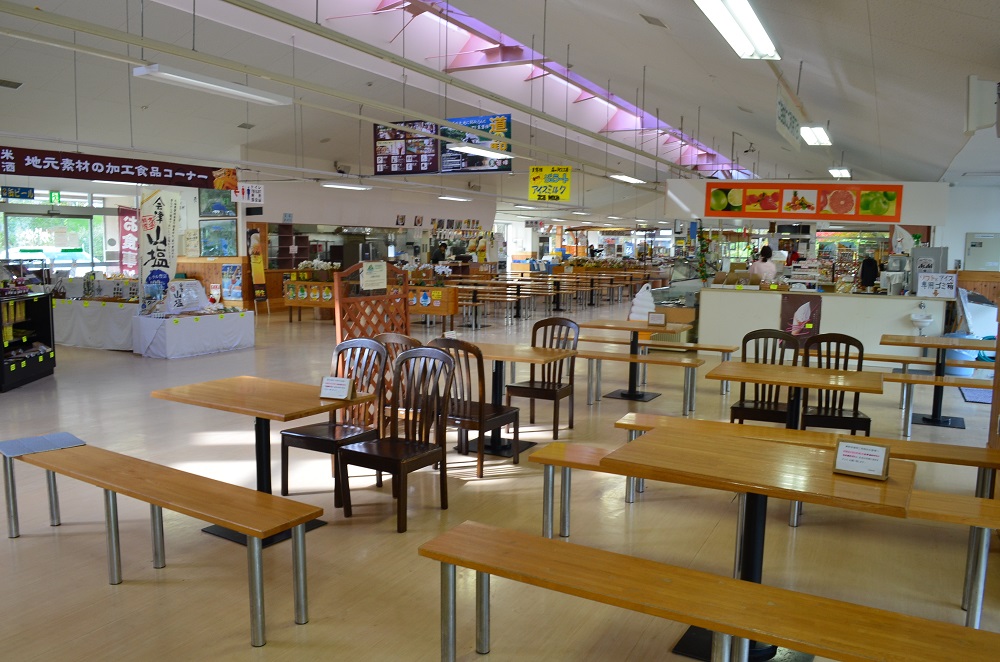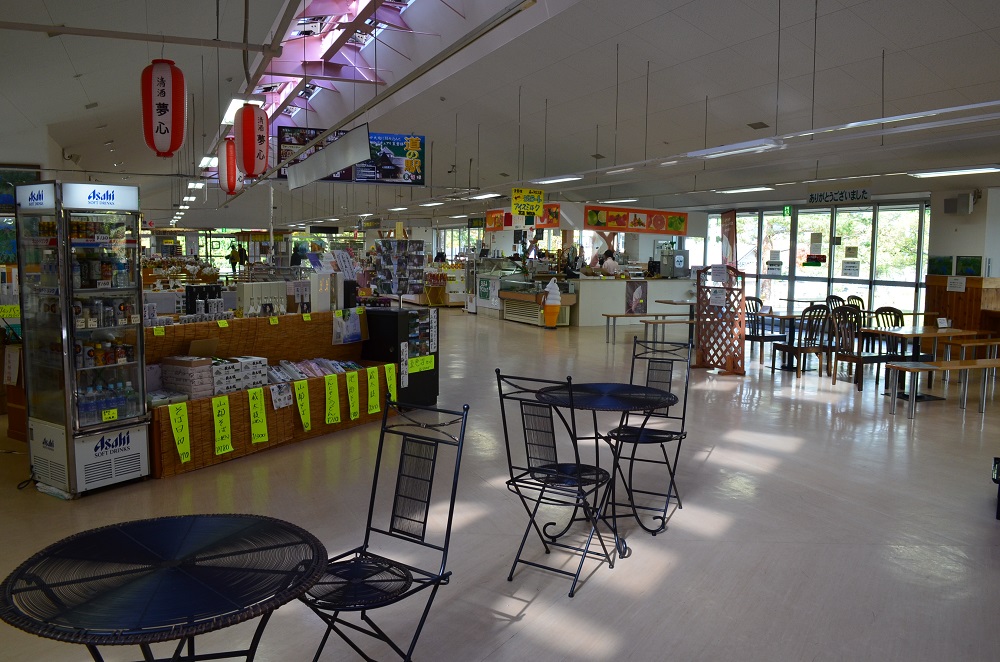 施設案内
■お土産・漆器・軽食販売
■農産物直売所
営業時間
夏季(例年4月~11月中旬)9:00~17:00
冬季(例年11月中旬~4月中旬)休館
※例年、毎週水曜日の定休日を除き9:00~16:00でトイレのみ利用可能
休館日
夏季営業期間中はなし
冬季休館
駐車場・トイレ
無料
施設設備
休憩所(70名様まで収容可能)
コインロッカー
アクセス
■公共交通機関の場合:磐梯東都バスにて「裏磐梯高原駅」下車
⇒時刻表はこちら
お問い合わせ
裏磐梯物産館
TEL:0241-32-3751