The best powder snow relatively close to Tokyo.
Only two and a half hours from Tokyo, you can enjoy the best powder snow on the mainland which rivals Hokkaido.
A direct bus between Tokyo and Urabandai operates once a day.
Click here for the video clips of the powder snow.
Grandeco Snow Resort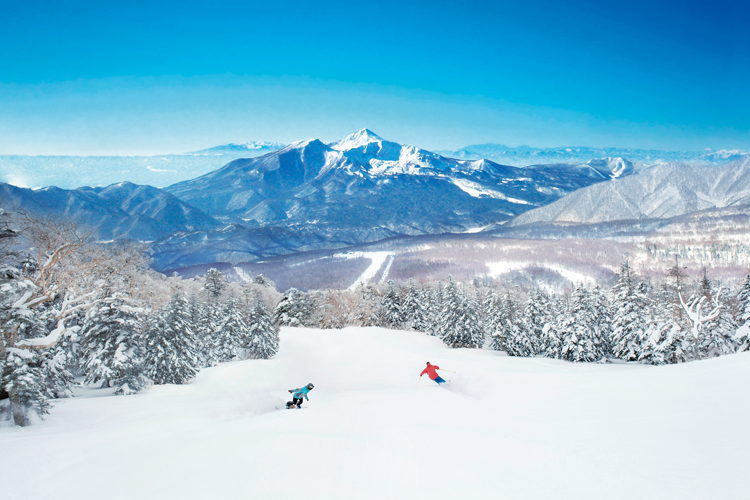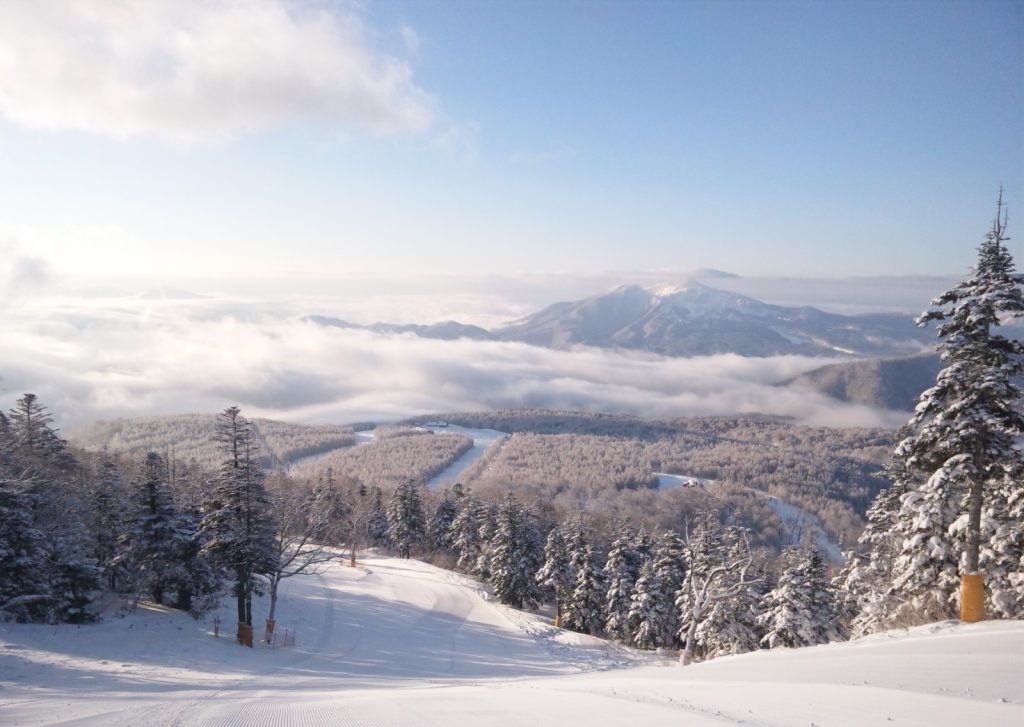 Top class fluffy dry powder snow in Japan.
The longest ski run is about 4,500 m. This is Fukushima's flagship ski resort, ranked number one in the Tohoku region in the reviews on the "SURF & SNOW" website.
The best powder snow with a base elevation of more than 1,000 m.
Some courses are suitable for beginners and children.
Course variation:
Beginner 40%, Intermediate 45%, Advanced 15%
Vertical drop: 580 metres (1590 m to 1010 m)
Number of lifts: One gondola and four lifts
Opening hours: 8:30 am – 4 pm
Rates (One Day Lift Pass)
・Senior (50 years & over):¥4,100
・Adults (Junior high school and above):¥4,700
・Elementary school students:¥3,500
・Children (4-6 years old):¥2,000
Grandeco Snow Resort
Tel. 0241-32-2530
Hoshino Resort and Nekoma Ski Resort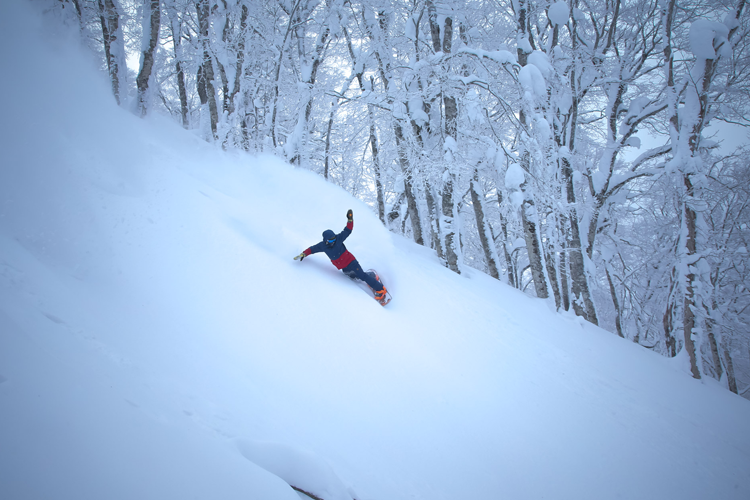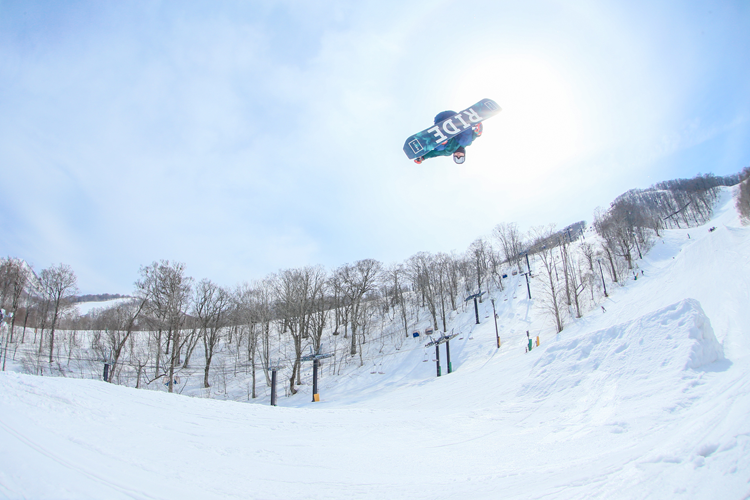 North-facing slope, great snow quality!
You can enjoy the best micro fine snow because of the north-facing slope.
Nekoma Ski Resort has real slopes where top athletes from around the world go to practise.
The course variations are suitable for beginners to advanced. There is also a kids park where sleds and striders can be enjoyed by the whole family.
Course variation: Beginner 30%, Intermediate 30%, Advanced 40%
Vertical drop: 311 metres (1337 m to 1026 m)
Number of lifts: six lifts
Opening dates: 1 December 2018 to 6 May 2019
* Closed every Wednesday and Thursday from 16 January 2019 to 28 February 2019, otherwise scheduled to open every day.
Opening hours: 8:30 am – 4 pm
Fare (one day lift pass):
・Adult:¥4,000 (1-21 December 2018; 4 January – 31 March 2019)
・Adult:¥4,500 (22 December 2018 – 3 January 2019)
・Children (Elementary school age):¥2,000
Hoshino Resort and Nekoma Ski Resort
Tel. 0241-32-3001
Urabandai Ski Resort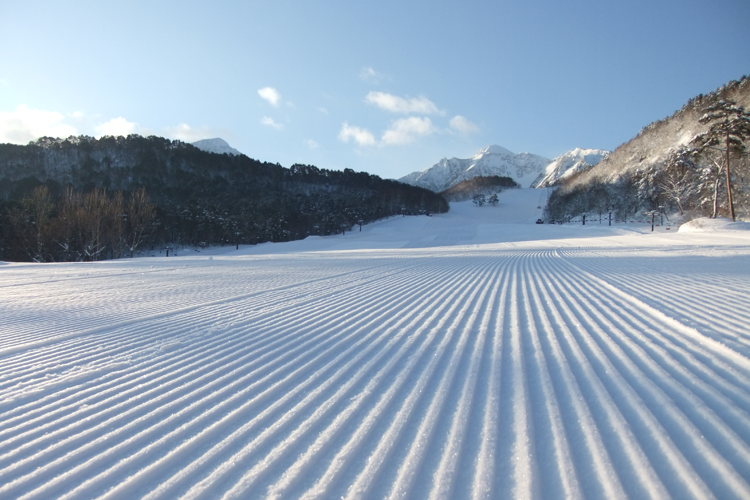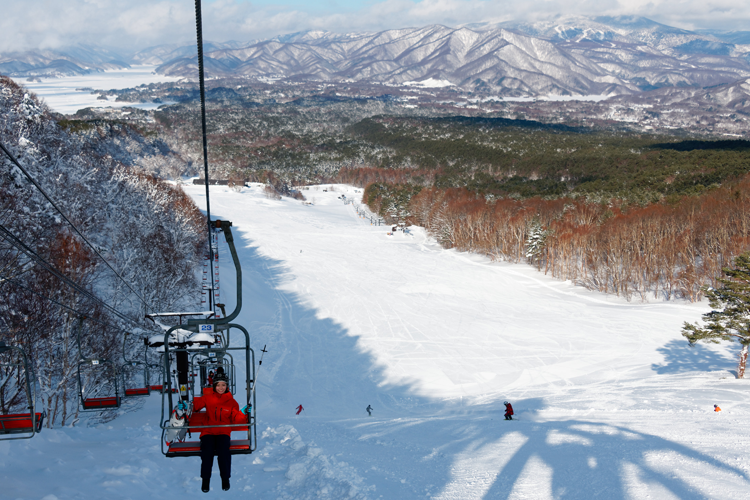 Family-friendly ski resort.
It features a vertically long layout that is suitable for beginners to advanced skiers. A comfortable ski resort where families can enjoy skiing with a clear mind.
The wonderful location with the magnificent snowy landscape of Mount Bandai.
There are small indoor slopes which you can enjoy with your children even when weather conditions are bad. The trekking course to Yellow Falls can be accessed from this ski resort.
Course variation: Beginner 40%, Intermediate 30%, Advanced 30%
Vertical drop: 300 metres (1200 m to 900 m)
Number of lifts: three
* Please note the opening days
Opening hours: 8:30 am – 4 pm
Fare (one day lift pass)
・Senior (60 years and over):¥3,500
・Adult:¥4,000
・Children (Elementary school age):¥3,500