Rengenuma Pond trail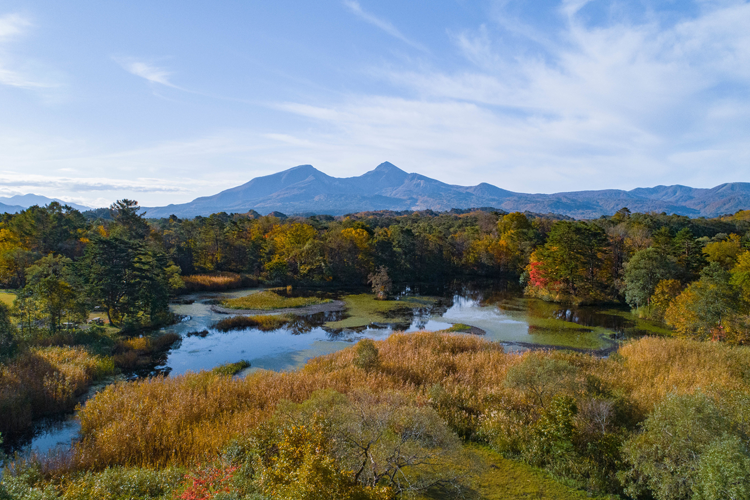 A flat course that goes around the Rengenuma Pond from in front of the Urabandai Sight Station.
It is a barrier-free course suitable wheelchair users and strollers.
In Rengenuma Pond, flowers such as junsai (watershield) and hizjigusa (water lily) are seen in the summer, and water birds such as grebes are also seen.
This trail is adjacent to the Nakasenuma Pond trail.
The circumference of the pond is approximately 0.7 km, and it takes approximately 15 to 20 minutes to walk around.
Nakasenuma Pond Trail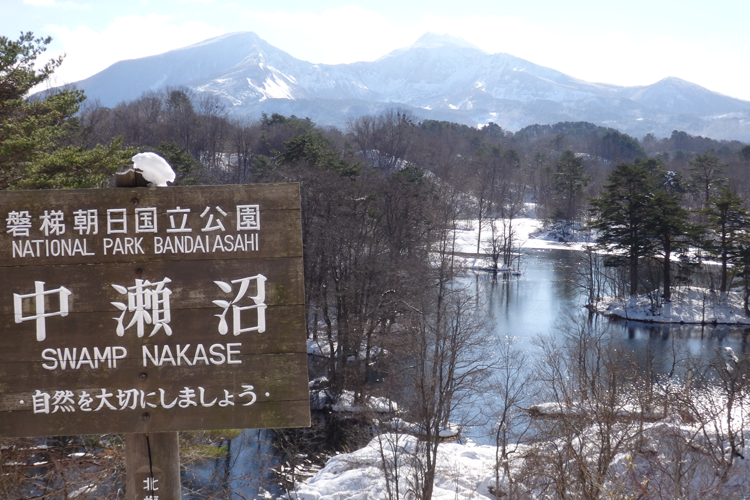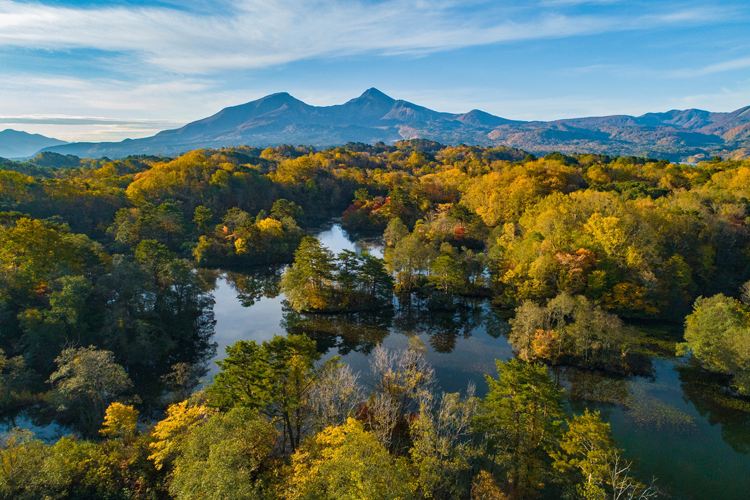 The view from Nakasenuma Observatory is the highlight of this course, and it is also the view which is used to represent Urabandai.
From the observation deck you can see Nakasenuma Pond which was created by the eruption, and the rough figure of Mount Bandai itself.
It is also suitable for bird watching, and you can spot kibitaki (Narcissus flycatcher) and ooruri (blue-and-white flycatcher) in spring; and hear the twitter of hoojiro (meadow bunting) and aoji (ortolan) in the early summer.
Along the course, there many scattered hills formed from mudflow from the Mount Bandai eruption, and you can feel close the trace of the Mt. Bandai eruptions.
It is adjacent to the Rengenuma Pond trail.
Total length: about 1.2 km
Duration: About 15 minutes from each entrance to the observation deck (one way)
■Access
By car:
Use the Urabandai Sight Station parking lot or the parking lot at the entrance of the Nakasenuma Pond trail.
Click here for the list of nature trails and trekking courses.