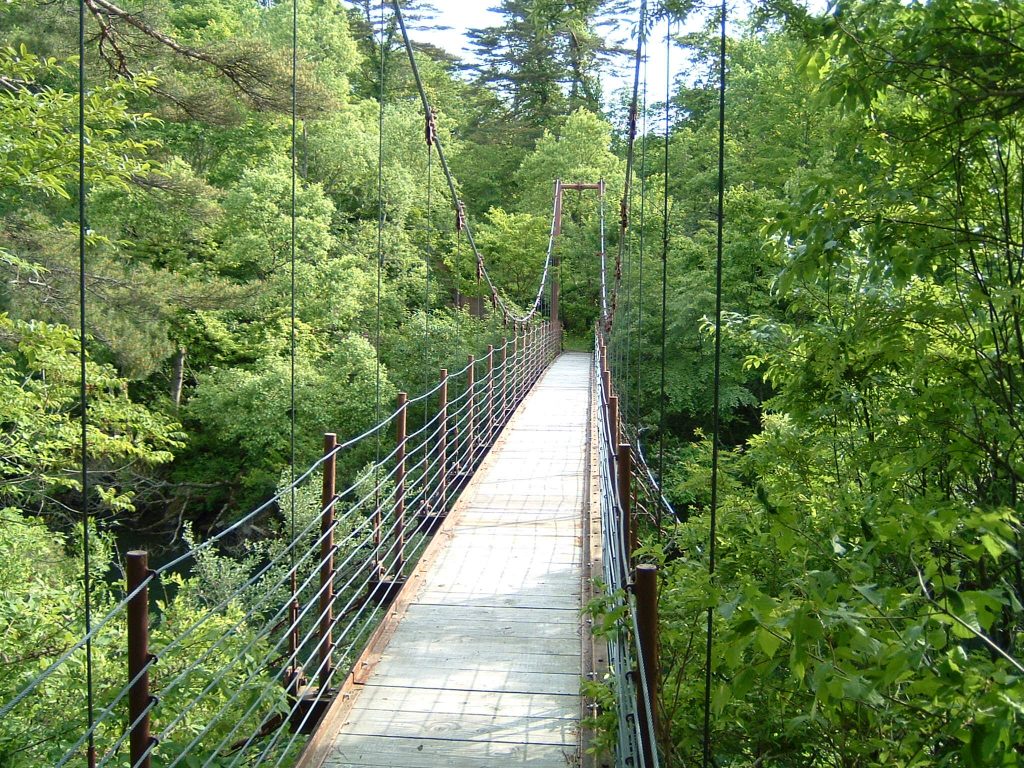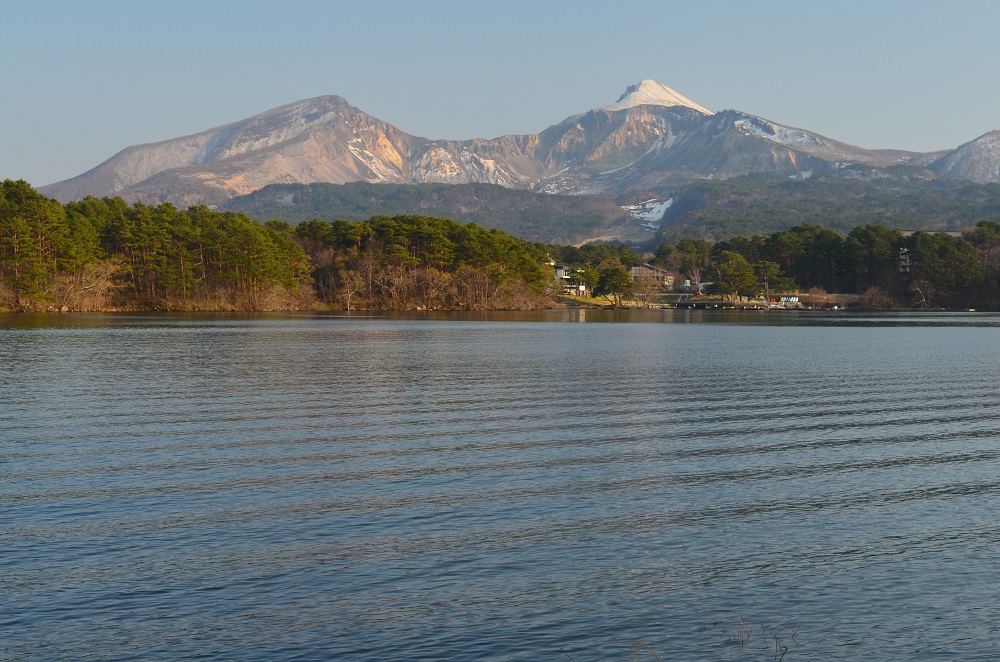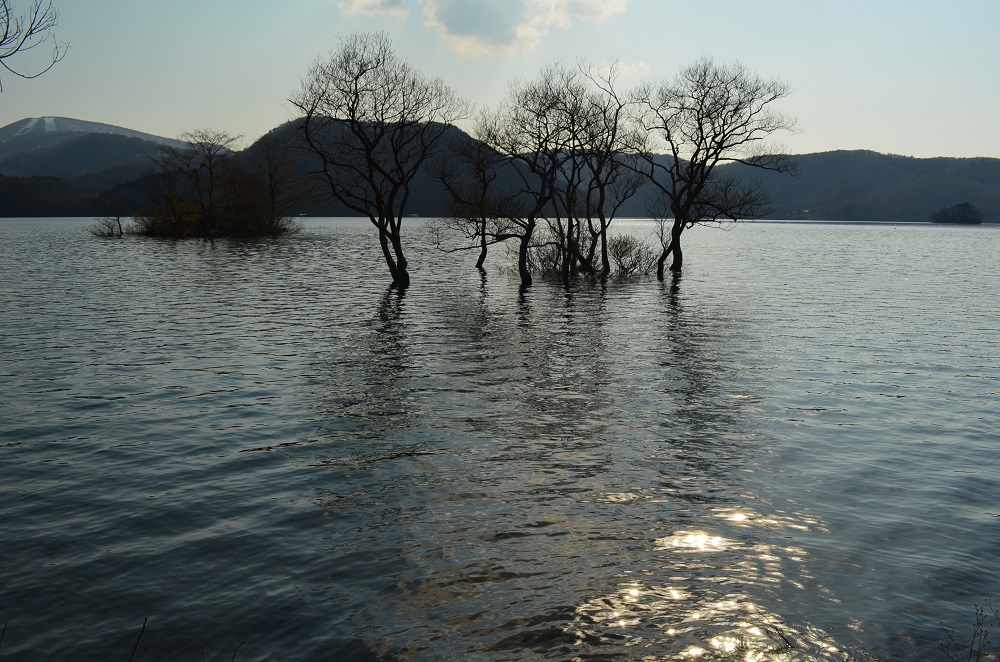 This course takes you along the east coast of Lake Hibara which is the largest lake in Urabandai. It is a course where you can enjoy seasonal changes. Many small islands are scattered on the complicated complex shoreline, the deeply intertwined "Ikarigata" will be charged with the only one suspension bridge in the Urabandai.
In spring, benibanaichiyakuso (a shrub of the Ericaceae family) and kikuzakiichige (Anemone pseudoaltaica) blooms. A cool wind crosses the lake and giant and wild lillies decorate the scene. In autumn enjoy the vivid red and yellow colours of such trees as the lime-leafed maple and Japanese maple.
* Please note that the suspension bridge cannot be used from mid-November to late April because it is removed during the winter season.
Overall length: About 3.4 km
Duration: Approximately 1 hour and 10 minutes (one way)
Difficulty: Beginner
■Access
By bus:
Hop on a Bandai Toto local bus and get off at the "Nagamine-Funatsuki" bus stop.
By car:
Use the Urabandai Sight Station parking lot or park your car at the parking space near the Lake Hibara Lakeside Trail Entrance.
Click here for the list of nature trails and trekking courses.