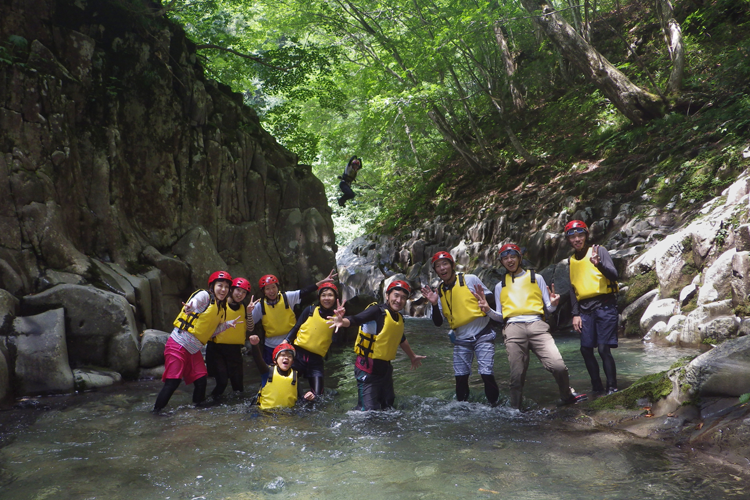 Summer means playing the in water flowing through the natural terrain.
Walk, float, and swim in the river, and jump into the waterfalls! Slide down the natural mini waterslides!
There are so many activities that both adults and children can enjoy while escaping the summer heat. In addition to shower walks (walks in the river), activities are not limited to swimming in mountain streams and hunting for insects in the water. Rivers can be very cold in Urabandai, so kids can enjoy finding aquatic insects using underwater glasses to avoid getting their bodies wet, thus avoiding getting too cold. Children get very excited when they encounter underwater insects that they have never seen before.
Recommended nature guide parties
They are a school with more than 15 guides who have extensive knowledge of Urabandai.
Extensive support from nature observation to outdoor sports.
Tel. 0241-23-9018

A nature school that carries out an ecotour program in the Urabandai and Inawashiro areas. It is good for pre-school children wanting to discover river play, canoeing on Lake Inawashiro, and eco tours to form a new perspective. Have a relaxing quality time and experience.
Tel. 0241-32-3477