Bass Fishing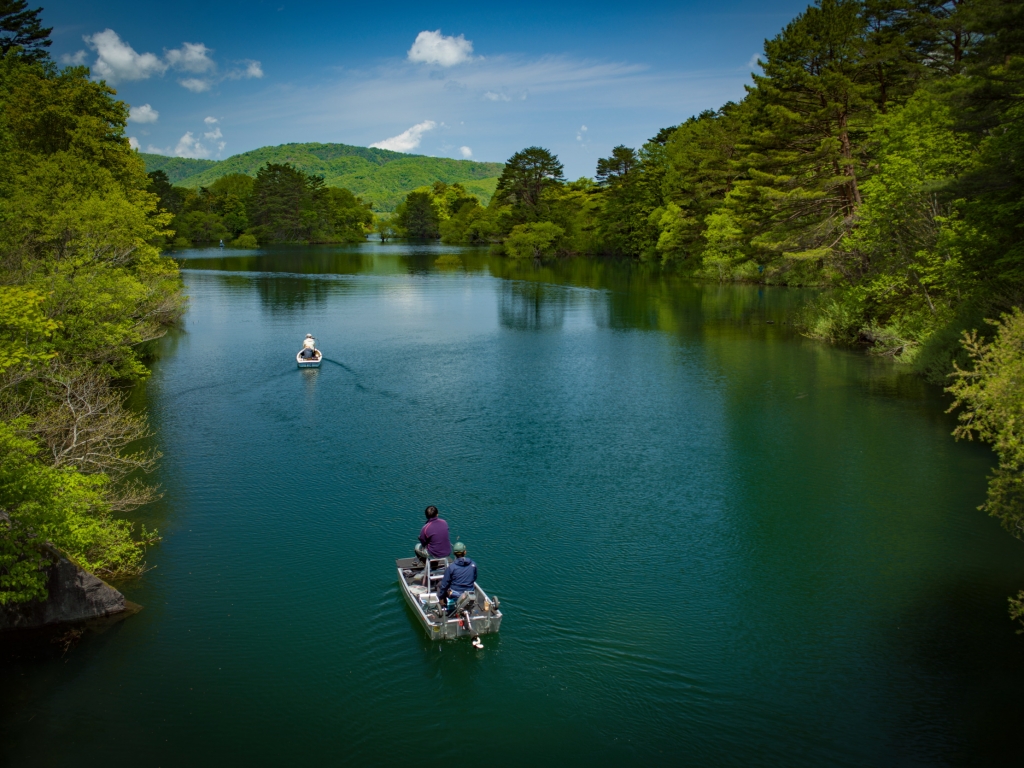 Bass fishing is very popular in the lakes of the Urabandai highlands. Many people from all over Japan come to Urabandai in the hopes of getting a good catch of bass in a beautiful location.
毎年大規模な大会が行われることでも有名な桧原湖が代表的な湖。
レンタルボートはもちろんガイドサービスもございます。
※ブラックバスやブルーギルの生体の持ち出しは禁止。また、釣り禁止の場所もあるので事前に漁協へのご確認を。
Wakasagi Fishing (Ice fishing for smelt fish)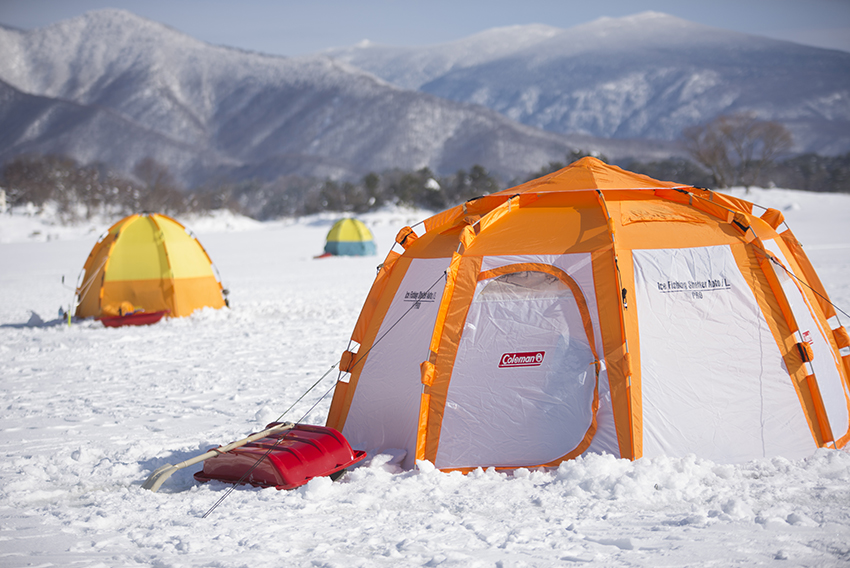 The ice fishing ban is lifted from November, so from 1 November to late December fishing can be done in a houseboat or dome ship. From the middle of January to the end of March, when the thick ice freezes on the surface of the lake, you can enjoy fishing via a hole on the lake. Rental of the full package includes a fishing pole so you don't have to do anything to prepare!
There are also fishing shops which will cook your fish or you can book a private room to eat in so please find a fishing shop that suits you.
⇒Click here for more details of ice fishing