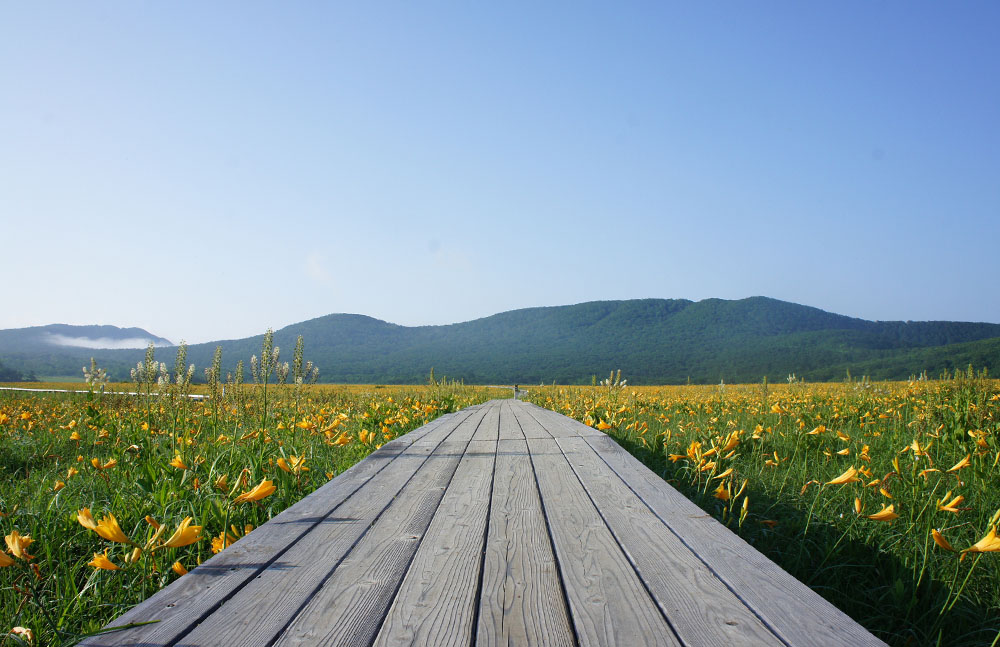 The "Oguninuma Marshland plant colony" has been designated as a natural national monument. You can admire cotton grass in the middle of June, a huge colony of Nikko day lilies from late June to early July, and the autumn tint of grass in autumn.
In Oguninuma Marshland, the number of Nikko day lilies per area exceeds that of Oze, the largest place for Nikko day lilies in Japan. Many hikers and photographers visit the marsh when the lilies are in full bloom. The sight looks like a yellow carpet of lilies.
In order to reach the Oguninuma Marshland Trail, take the Oguni Seseragi Trail or Oguni Panorama Trail.
The easiest way to go is by car to the Kanazawa Pass on the Kitakata City side. At peak sightseeing times, vehicles are restricted, so please take a shuttle bus. From Kanazawa Pass to the marshland is 10 minutes on foot.
Total Length: One lap of the wooden footpath is approximately 0.8 km
Duration: Approximately 30 minutes