The trail starts at the Wasezawaguchi parking lot on the northern side of Lake Hibara and ends at the summit of Grandeco Resort Ropeway Station.
On the trail, you will pass Nunotaki Falls which originate inside Mt Nishidaiten; Hyakkanshimizu Spring
which is well-known for being one of the hundred clearest waters of Japan; and Decodaira Marsh located at mid-elevation of Mt Nishidaiten.
▪Length: 7.3km
▪Time: 3.5 hours (Trail only, excludes ropeway riding time)
▪Level of difficulty: Intermediate
▪Elevation: 920 -1,390 metres uphill.
▪Points to consider: Be sure to take emergency rations, a bear bell, and appropriate hiking attire. The ropeway is open in August and October. Please check running times in all other months.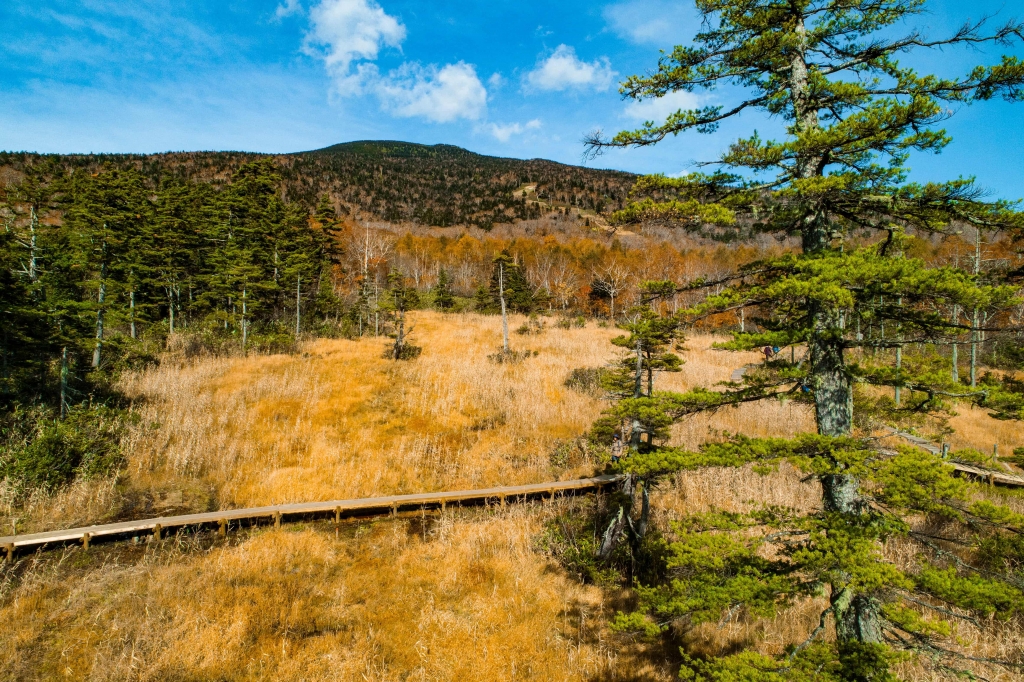 Access