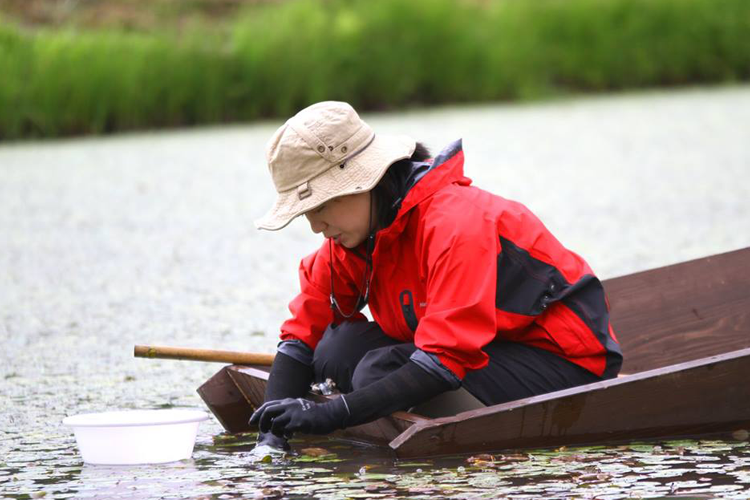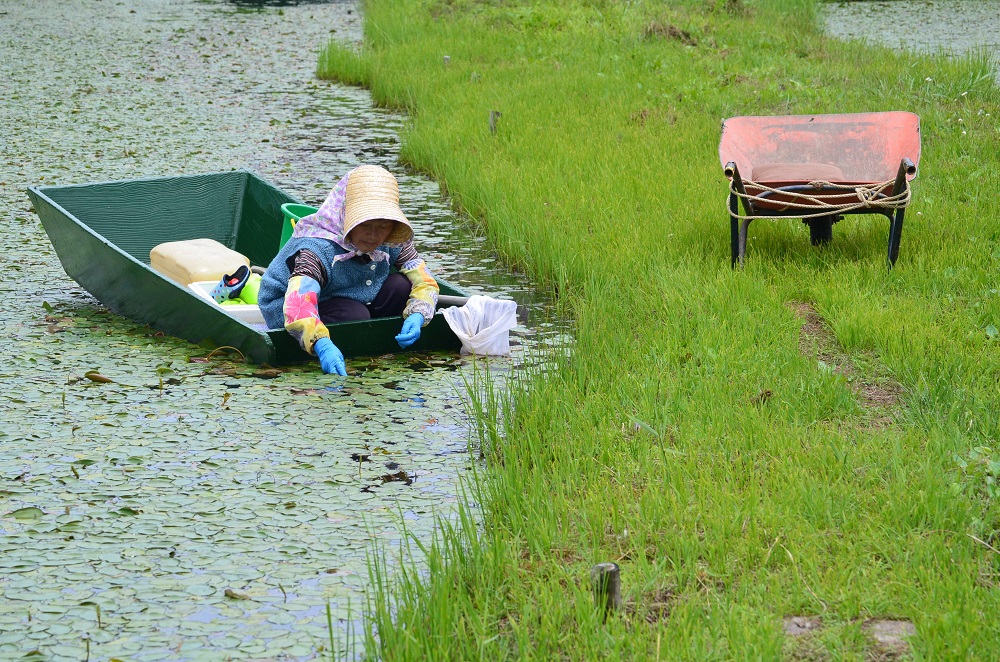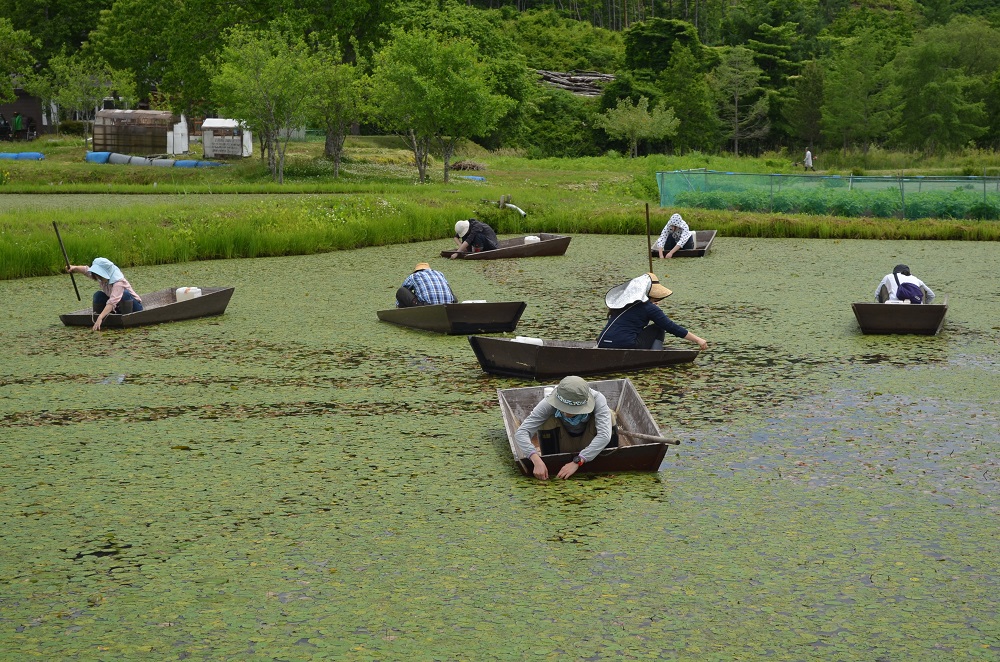 Why don't you try junsai picking, a common activity in the summer time? Hand pick the slightly slimy junsai plants one by one from a small, square, wooden boat. You can take all the junsai that you picked home with you to eat.
Junsai is a good quality food that has a smooth, pleasant taste. The young buds of the junsai floating in the ponds and swamps are edible. Urabandai's junsai is characterised by the high quality "slime" of the sprout.
■Organizer
Kitashiobara Village Junsai Revival Council
■Date of the event
・Saturday, Sunday and public holidays from 10 June to 16 July 2018
・Every day between 20 July and 26 August 2018
■Time
10 am – noon
■Entry fee
¥1,600 (consumption tax and insurance charge included)
■Participation
Upper grade elementary school age and older
■Meeting place
The parking lot of the old Urabandai fishing pond centre.
■Clothing Guidelines
Please wear a long-sleeved shirt and long pants (clothes that you don't mind getting wet), hats, boots or shoes which can also get wet; rainwear on rainy days.
■Inquiries / applications (until at 8 o'clock on the previous night)
NPO Corporation Urabandai Eco Tourism Association
Tel. 080-2827-1687