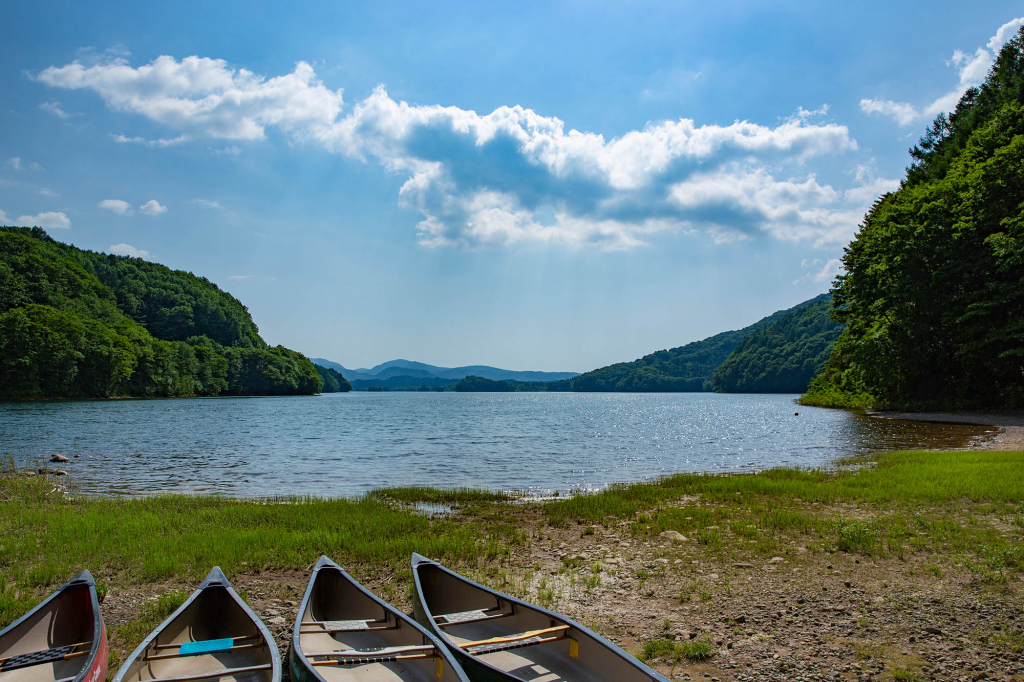 Lake Onogawa is slightly smaller than Lake Akimoto, and stretches from the west to the northeast. The mountain stands close to the north side of the lake, so entry from that side is not possible.
Larch forest spreads by the road on the southern side near Grandeco Ski Resort, and in autumn the shining gold larch conifers and the azure lake are extremely eye-catching.
Onogawa Fudo-taki Waterfall is the source of water for Lake Onogawa. It produces the most delicious groundwater in Japan.
The view from the "Lake Line" is also beautiful and you will be surprised by the range of fresh, green trees growing in the lake.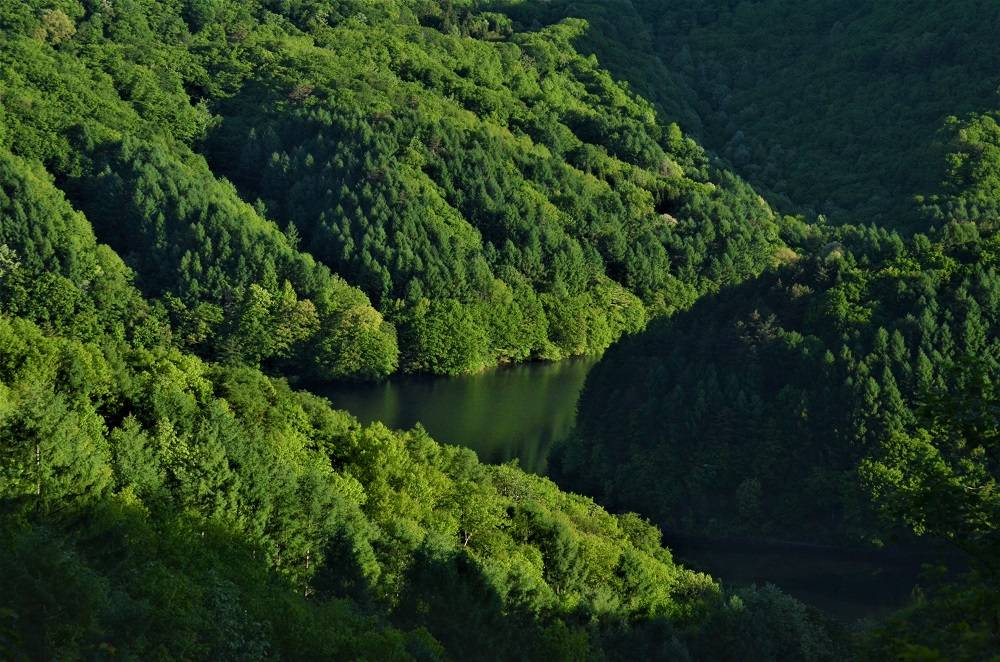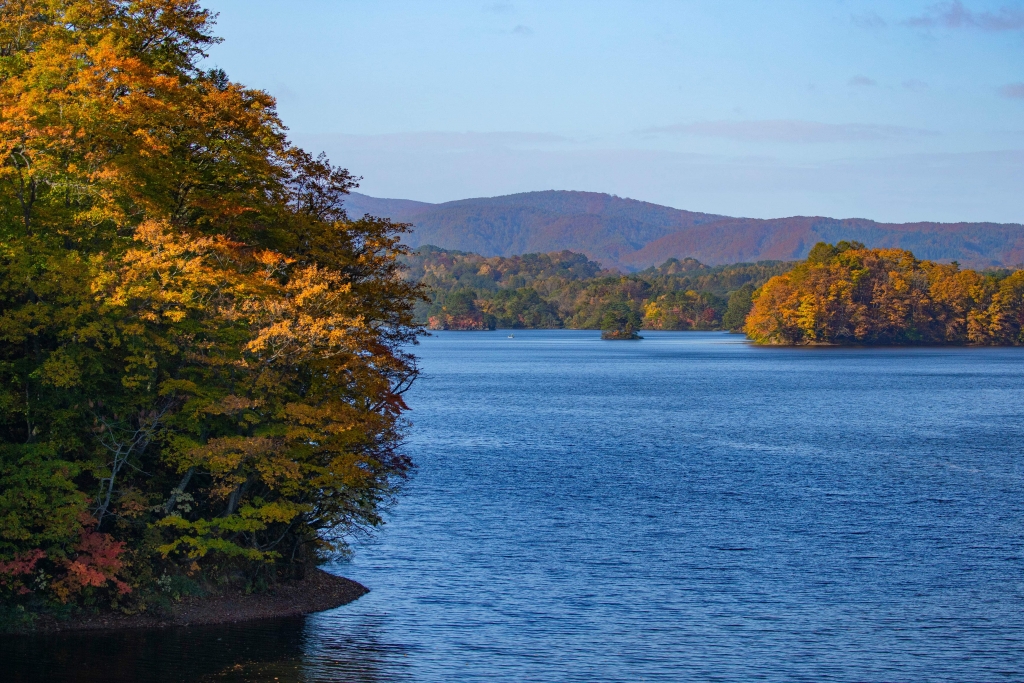 Access
※湖畔沿いへのアクセスが可能な場所は私有地(キャンプ場、船宿)となっておりますので湖畔沿いへのアクセスをご希望の方は施設のご利用をお願いいたします。
■車の場合
磐梯吾妻レークライン「三湖パラダイス」駐車スペース利用。
※小野川湖を望むことのできる眺望箇所です(湖畔ではありません)
※磐梯吾妻レークラインは例年11月中旬~4月下旬まで冬季通行止め
■公共交通機関の場合
周辺にはバス停がないため、観光タクシーの利用がおすすめ。
⇒観光タクシー一覧
・三湖パラダイス
⇒Here are other sightseeing spots.