A location favoured by photographers during sunrise.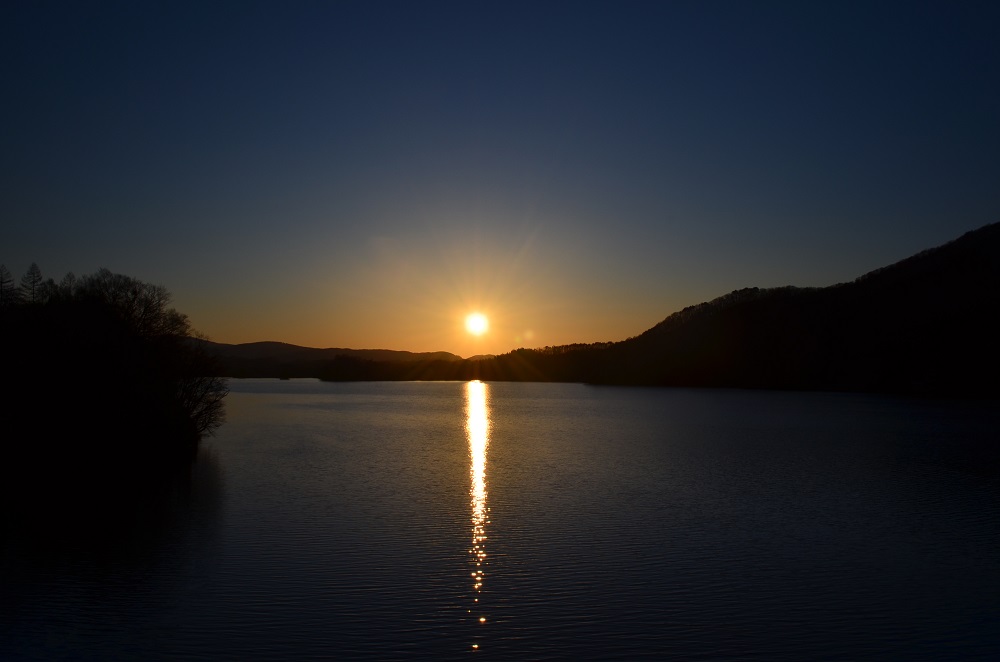 Lake Onogawa is slightly smaller than Lake Akimoto, and stretches from the west to the northeast. The mountain stands close to the north side of the lake, so entry from that side is not possible.
Larch forest spreads by the road on the southern side near Grandeco Ski Resort, and in autumn the shining gold larch conifers and the azure lake are extremely eye-catching.Onogawa Fudo-taki Waterfall is the source of water for Lake Onogawa. It produces the most delicious groundwater in Japan.
Many photographers like to capture the sunrise from a spot on a hill alongside Lake Onogawa.The view from the "Lake Line" is also beautiful and you will be surprised by the range of fresh, green trees growing in the lake.
Here are other sightseeing spots.