A dynamic, splashing waterfall with a falling height of 25 metres.
Fudotaki Waterfall is located upstream of Lake Onogawa. The falls are named after Fudō Myō-ō, also known as Acala (a type of wrathful god in the Buddhist tradition).
The waterfall is fed by the Hyakken Shimizu spring in the Bandai highlands. This water, known as Onogawa Spring Water, has been nominated as one of a hundred famous clear waters in Japan.
The scale of the waterfall is 25 metres.
It is popular for river trekking in summer and snowshoe trekking in winter.
The falls are at their most powerful in late April to early May due to the melting snow water.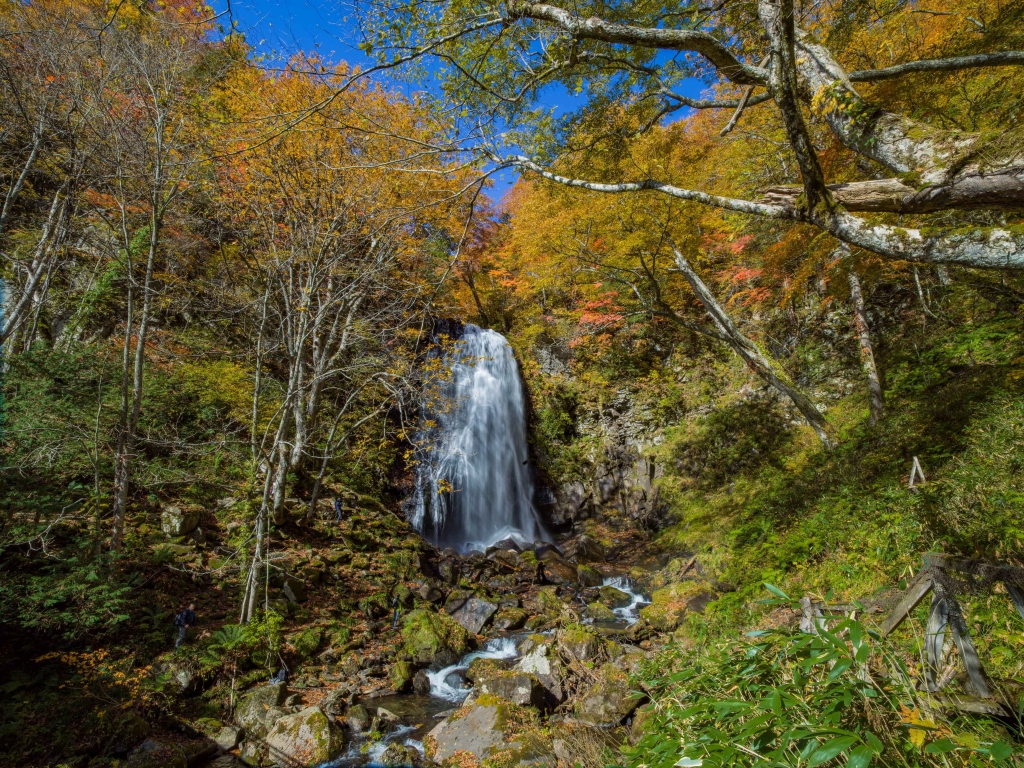 To get to the waterfall, head toward the "Onogawa Fudotaki Waterfall Walking Trail", a course with a total length of about 1 kilometre, and a journey time of about 30 minutes.
There is a steep stone stairway in the middle of the course, and at the top is a flat road for trucks carrying timber. As you pass through the forest, you will catch lovely glimpses of Onogawa Fudotaki waterfall. In summer you can feel the power of the falling water, and in winter it becomes a frozen blue waterfall (we call it "blue ice").
* For winter explorations, please go with an experienced guided snowshoe tour group.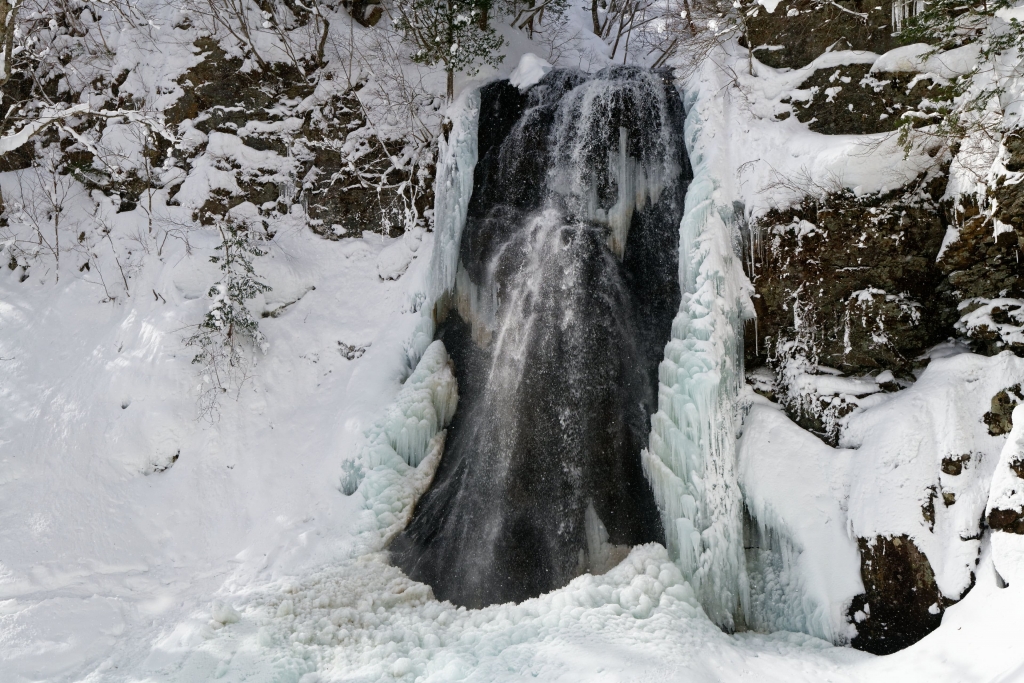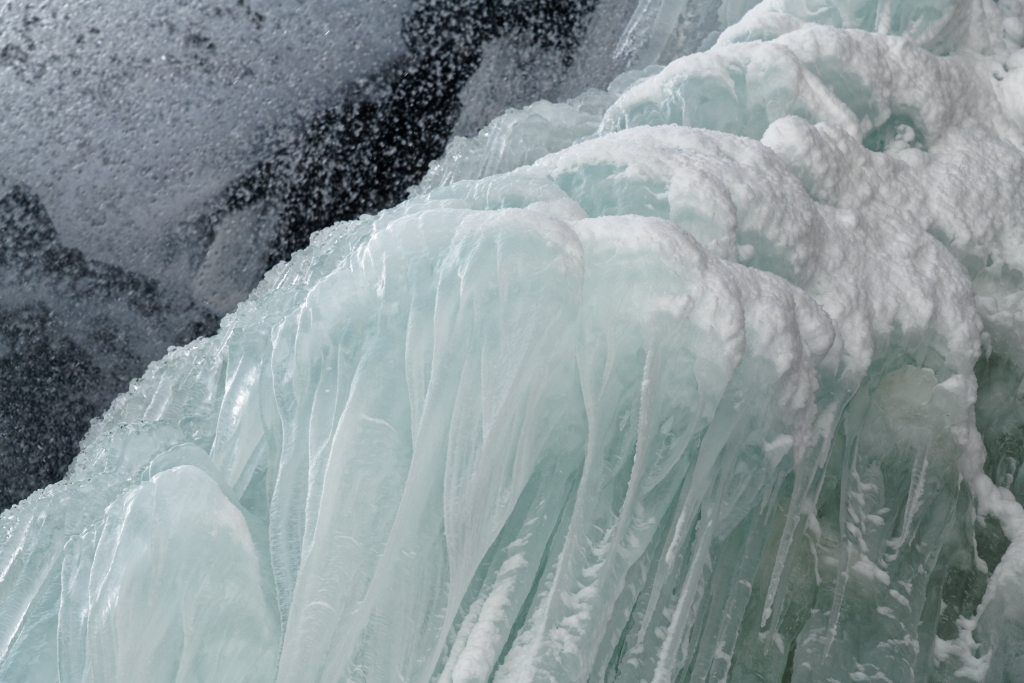 Access
By car:
Park your car at Onogawa Fudotaki Waterfall parking lot.
Other transportation:
Because there is no bus stop around the course, taking a taxi is recommended.