Japanese Witch Hazel (Hamamelis japonica var. obtusata)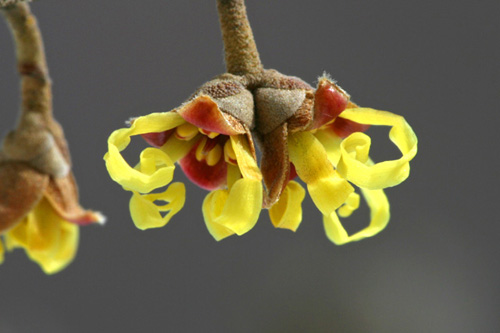 Flowering period: March to April
This tree spreads its seeds in order to reproduce.
Mistletoe (Viscum album var. coloratum)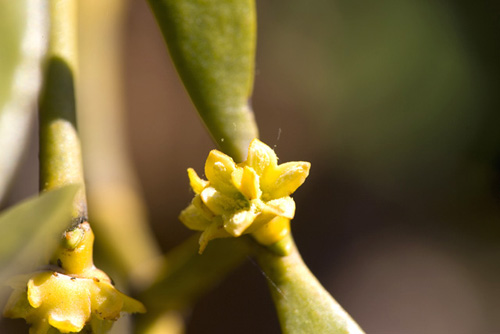 Flowering period: March to April
Mistletoe branches spread by repeating forked branches. A parasitic plant, it gets moisture from the host tree and nutrition from the host tree as well as photosynthesis. Mistletoe spreads via birds which eat the fruit.
Wood Anemone (Anemone pseudoaltaica)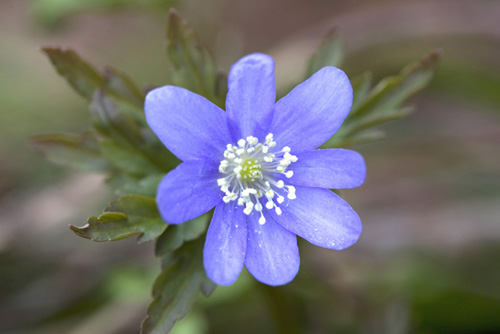 Flowering period: April to May
Wood anemone starts appearing naturally in high mountains and snowy areas in April.
Gray's Bird Cherry (Prunus grayana)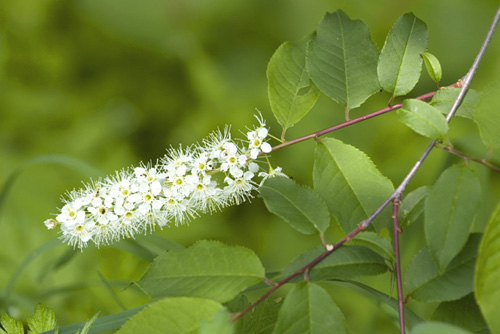 Flowering period: May to June
It is one of the species of cherry blossoms that has flowers on spikes. Others include inuzakura (Prunus buergeriana) and shiurizakura (Prunus ssiori). In the past, people would carve a groove on the scapula of a deer and put some burning Gray's bird cherry into the groove. By watching how the bone cracked, people would divine good or bad fortune.
Western White Anemone (Anemone deltoidea)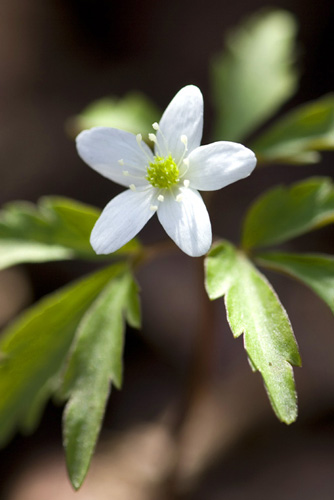 Flowering period: April to June
The western white anemone grows to between 5 to 10 cm and the size of the flower is 1 cm in diameter. It is a very delicate and pretty flower. Because of its size, it is easily missed if one is not looking for it.
Asian Skunk Cabbage (Lysichiton camtschatcensis)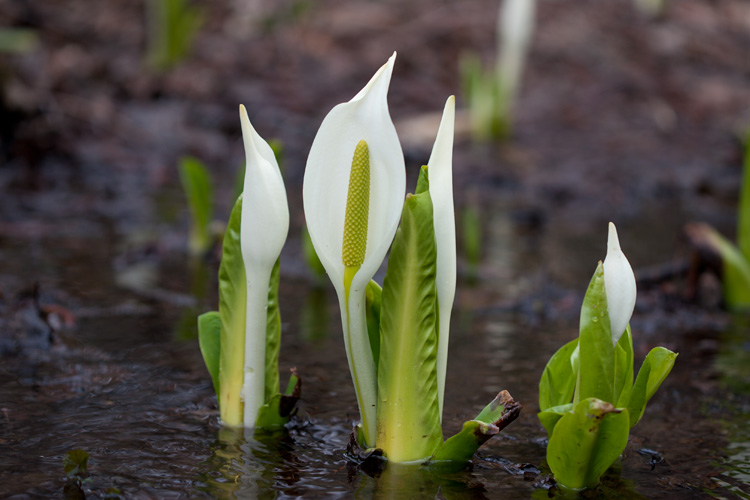 Flowering period: April to June
Depending on the size, each plant may have around 500 flowers. This plant is inedible because it contains poison.
■Best time to view
・Around La Vie Spa Urabandai (beside the road and up 10 meters away from the road) from the end of April through to early May
・The middle of May in the Hosono area.
・Shimizusawa (entrance of Nekoma Ski Resort) from early to the middle of May.
Because of the differences in altitude in Urabandai, you can see Asian skunk cabbage in various other places for longer periods of time.
Japanese Azalea (Rhododendron japonicum)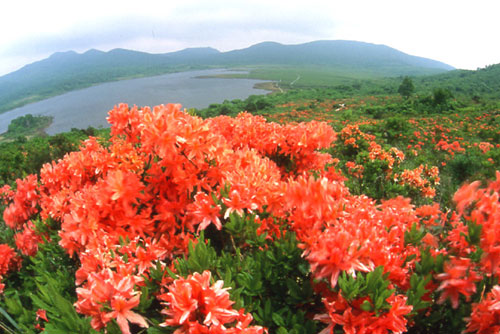 Flowering period: May to June
From Hokkaido (the northern island of Japan) to Kyushu (one of the southern islands of Japan) Japanese azaleas grow abundantly in sunny meadows. Please be aware that there are poisons in all trees and these may cause respiratory problems.
Japanese Fairy Bells (Disporum smilacinum)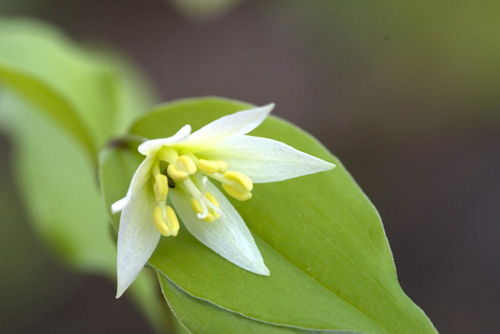 Flowering period: May to June
The Japanese fairy bell is a perennial plant that grows in fields, on mountains, hills and in valley forests. Its stems range in size from 20 cm to 35 cm.
Bog Bean (Menyanthes trifoliata)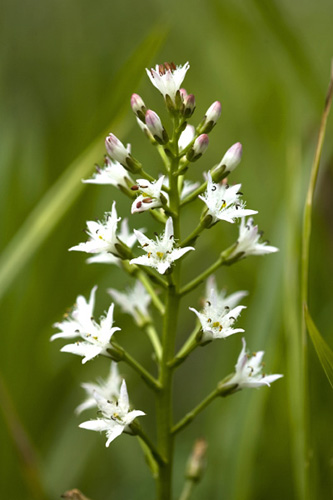 Flowering period: May to July
Mountains wetlands, perennial grass growing in ponds. Inside the flower there are many hair and it has a very strange flower shape. It is believed to have survived from the Ice Age.
A variety of skunk cabbage (Symplocarpus nipponicus)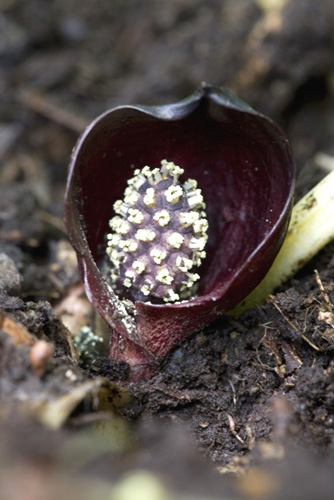 Flowering period: May to July
Flowers grow in wetlands between 3 and 5 cm tall. When flowers are in bloom, other, bigger plants grow around them, so they can be hard to find. Leaves are best spotted in early spring but become harder to find later in the season.
Japanese Bigleaf Magnolia (Magnolia obovata)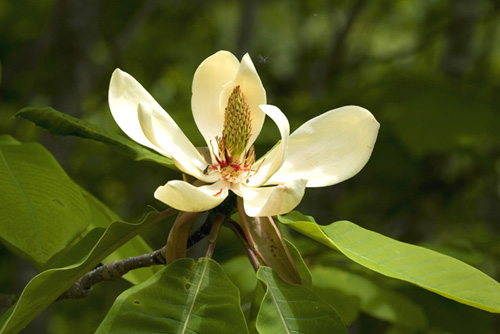 Flowering period: June
The magnolia smells very sweet.
Bandai Kuwagata (species of speedwell, Veronica schmidtiana var. bandaiana)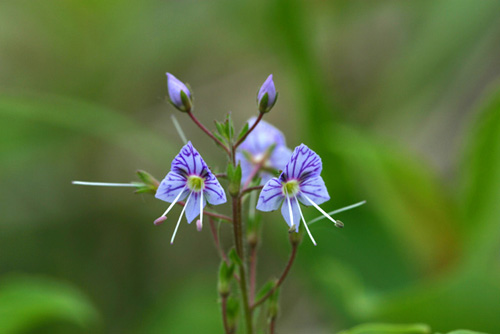 Flowering period: June to July
There are many types of speedwell flowers in mountainous areas nationwide, including Hokkaido, but the Bandai speedwell which blooms especially in the Mt Bandai region is the basis of its classification.
Keyflower Orchid (Dactylorhiza aristata)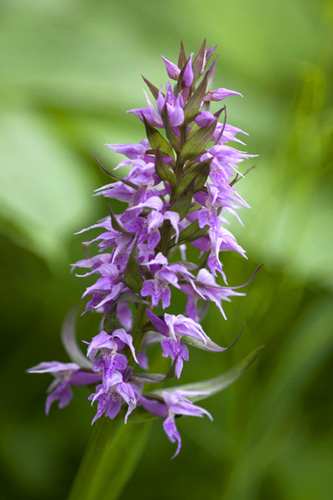 Flowering period: June to August
The keyflower orchid grows from Hokkaido and the sub-alpine area north of central Honshu down to alpine grasslands.
Saihairan Orchid (Cremastra appendiculata var. variabilis)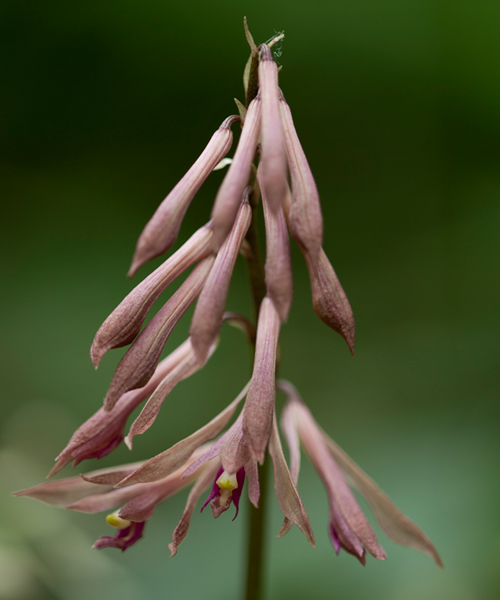 Flowering period: June
It is found throughout Japan and grows naturally on the forest floor of mountainous areas.
Benibanaichiyakuso (Pyrola asarifolia subsp. incarnata)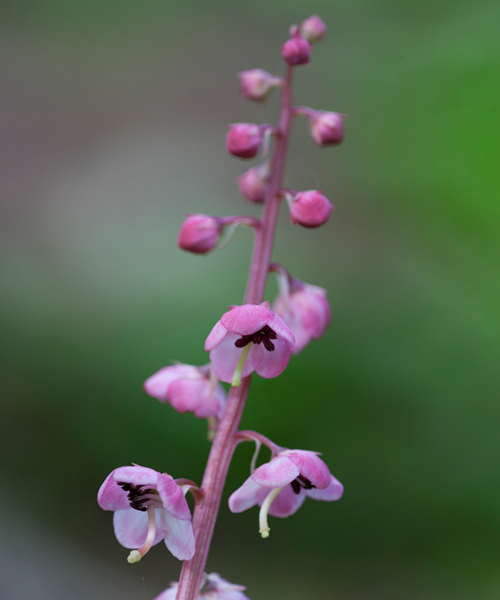 Flowering period: June
It is an evergreen perennial that grows in sub-alpine forests. Benibanaichiyakuso is a herbal medicine and the Ichiyakuso flower has multiple medicinal properties.
Taniutsugi (Weigela hortensis)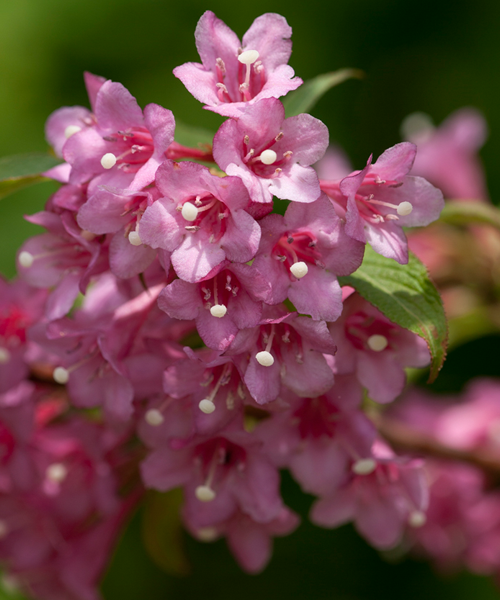 Flowering period: June
Taniutsugi, a unique species of Japan, grows in sunny places in mountainous areas. People say that this tree is bad luck because in the olden days its branches were used in funerals. Apart from having been used in funerals, there is nothing else to maintain this negative perception.